Okuma lathes and machining centers come equipped with a wide variety of functions—sometimes so many that it can be overwhelming. While you may not need every function, the following are a few that could significantly improve the way you use your machine.
NC Panel Lock
This key switch is intended to restrict viewing and editing access to your machine's parameters. After getting your machine set up and running, put the NC Panel Lock in the 'lock' position and take the key out. This could save an accidental crash.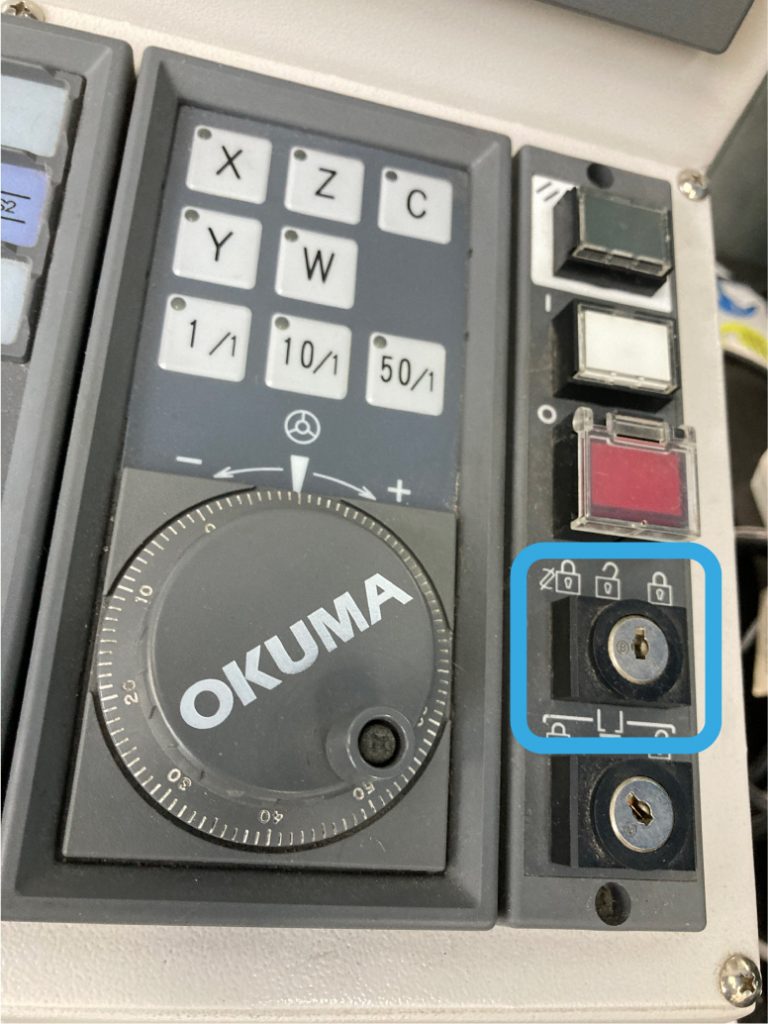 Machine Lock
The Machine Lock function is a great way to test run your machine's programming. Turn on Machine Lock mode to be sure your axes and spindles won't move, then run the program as if the machine were moving to check the program over.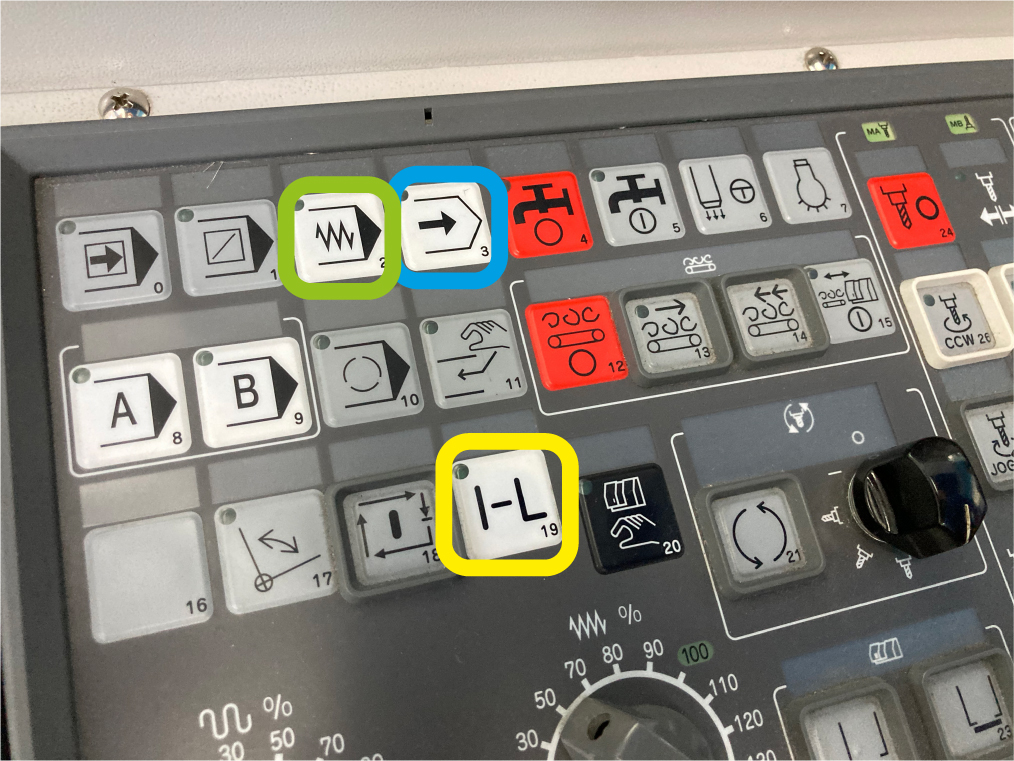 Two-key combinations are used to lock the machine and run the NC program:
hold down the I-L key (Inter-Lock – outlined in yellow) + key no. 3 (outlined in blue) and run the program in REAL TIME
hold down the I-L key (Inter-Lock – outlined in yellow) + key no. 2 (outlined in green) and run the program at an increased speed
Single Block
Move through a program one line at a time using the Single Block function. This will help you see where your tool is at different times during the machining process.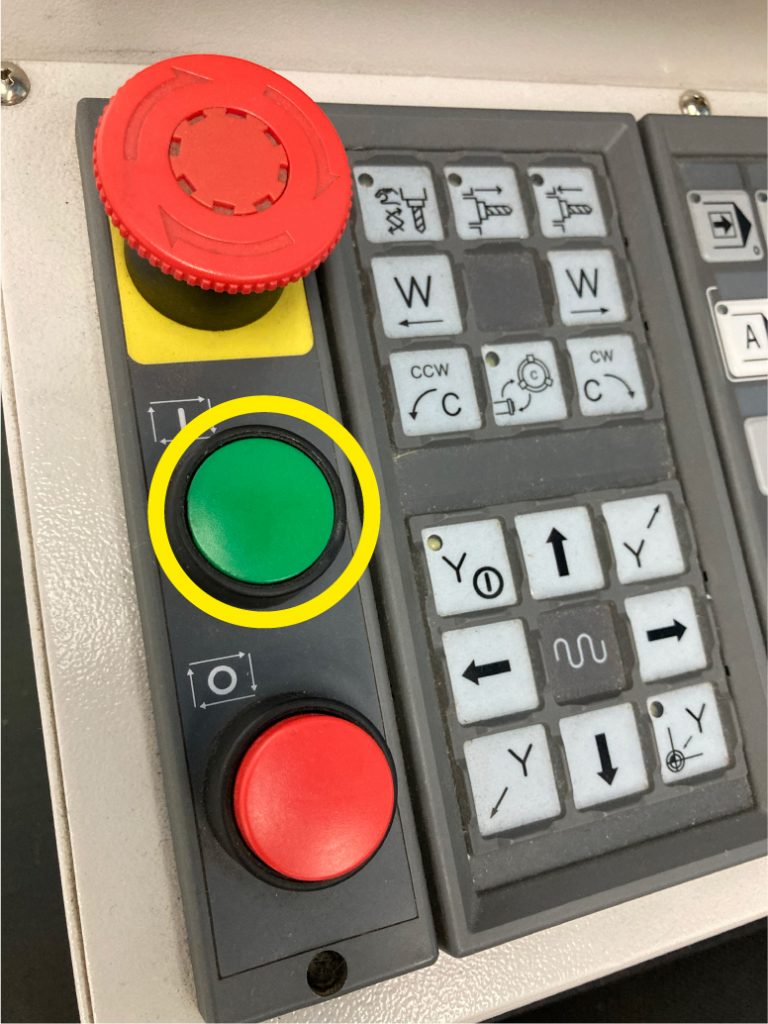 After executing a program block, the advance stops and it is necessary to press the Cycle-Start button (the green one in the picture).
Release/Neutral
After you turn your machine on manual mode, this function will allow the spindle to freely rotate so that you can check the condition of your machining center's tool insert or lathe's chuck jaws.
Zero/Off Position on Pulse Handle
If you have the machine in manual mode and don't want to accidentally move an axis, turning the pulse handle to the 'off' position will keep a mistake from causing damage to a part or fixture.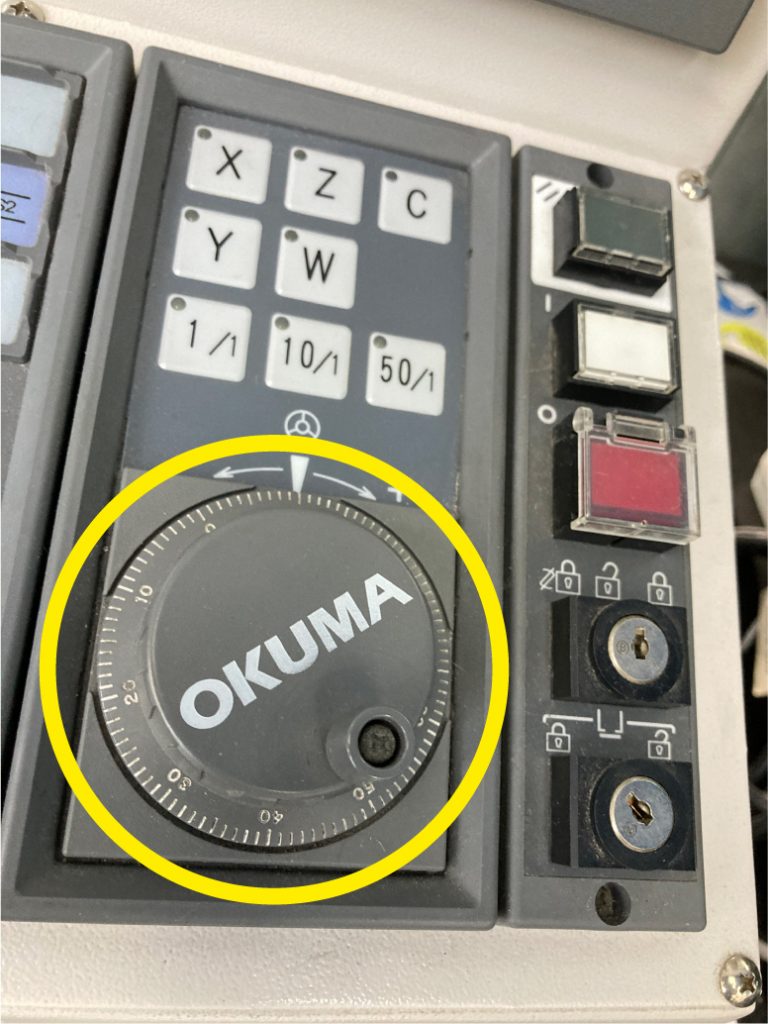 Whether you choose to use one or all five, the above functions can truly help improve your machining process. If you need help getting started, or maybe have more questions about functionality in relation to your machine, contact GreenBau.