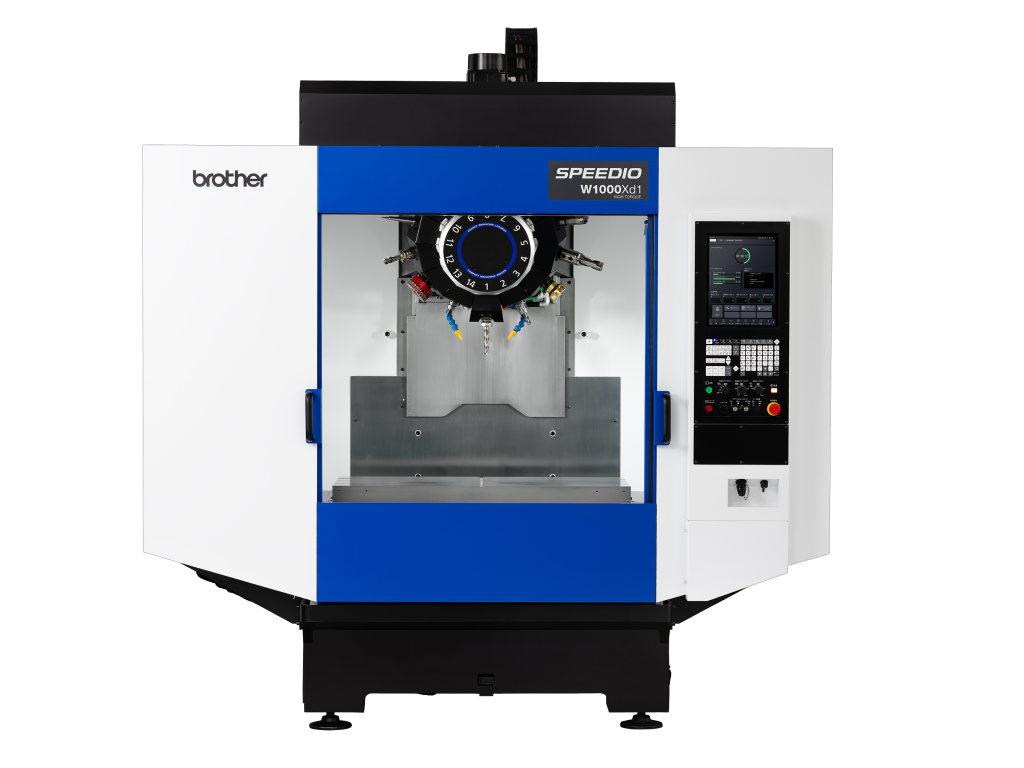 Brother CNC vertical center ideal for machining large areas, the most spacious Brother machine, SPEEDIO W1000XD1 made in Japan. This new multifunctional vertical machining center can process larger parts that were not previously possible on Brother CNC machine tools, giving you new horizons for various new industries, especially automotive.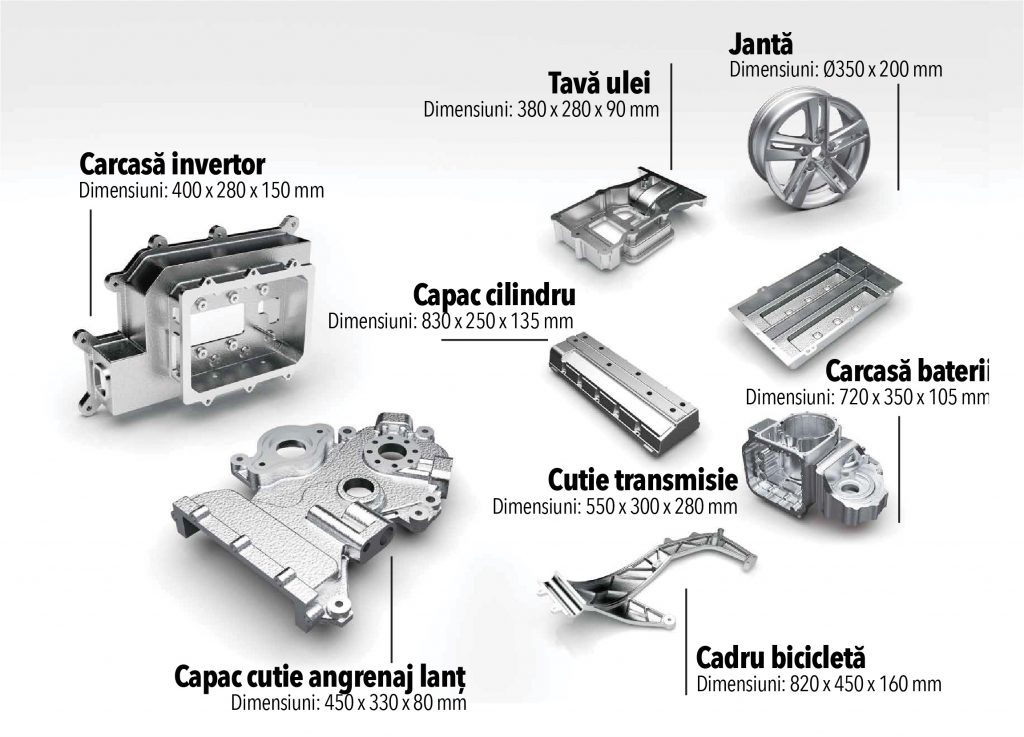 Machining capacity
An extremely rigid structure was created using the data of the analysis technology accumulated in the design phase. A high-power engine is used, which demonstrates excellent machining capabilities, from low speed range to medium and high speed range, enabling high-efficiency machining and intensive machining. The machine also demonstrates high capacity in a wide range of machining, including circular machining and high-speed three-dimensional machining, using the smooth travel function, the anticipation function, etc.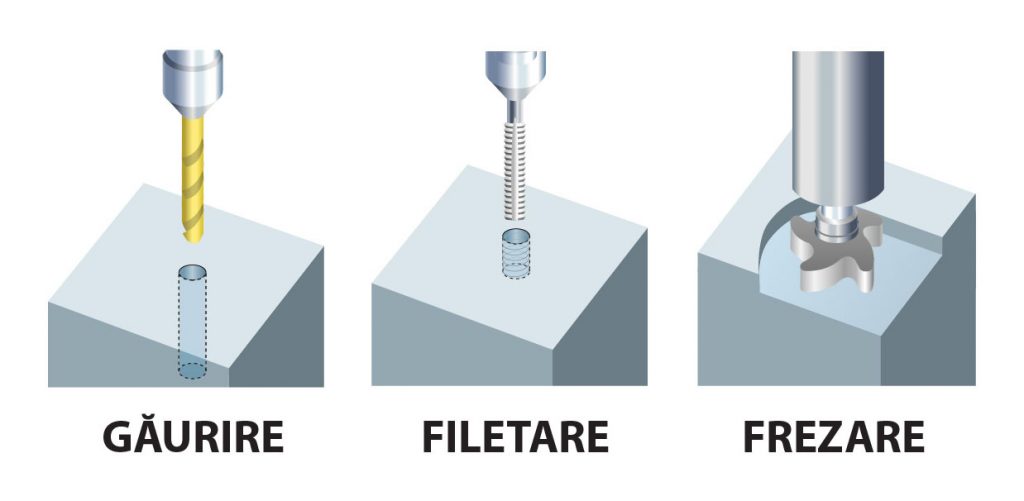 Extended travels and big worktable
Travels on the X / Y axes large enough as well as the large table allow the installation of wider clamping systems, so it is possible to process larger parts, which is not possible on conventional # 30 machines.

Non-stop ATC tool magazine
The tool change time has been reduced by increasing the start / stop speed of the main shaft, the up / down Z axis and the operations in the ATC tool magazine.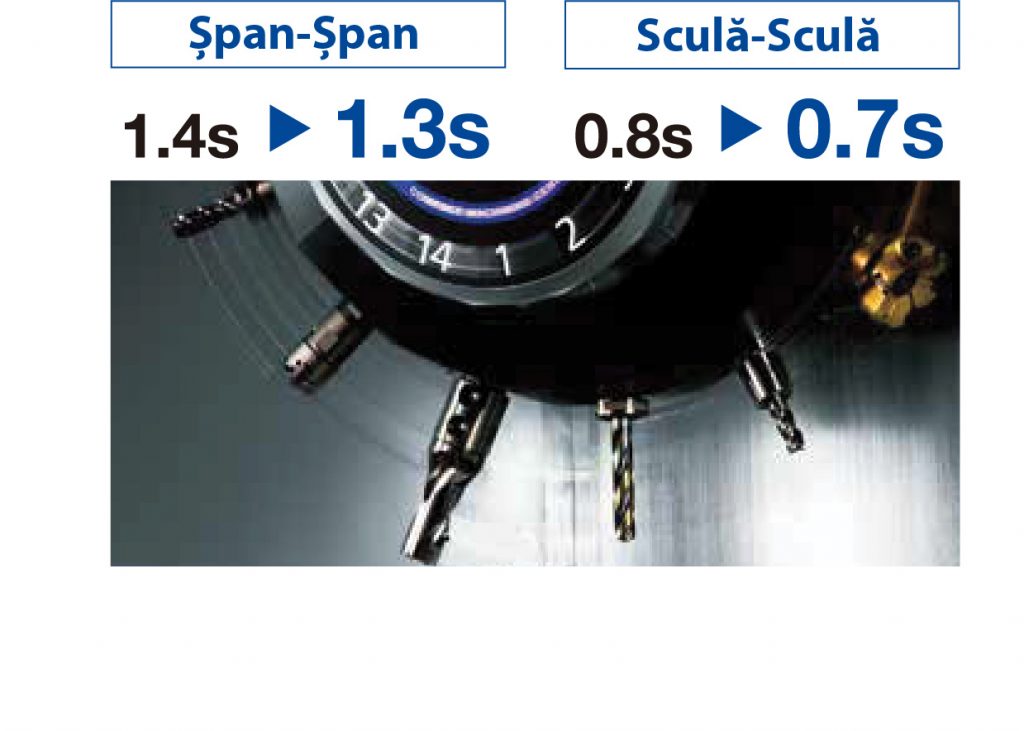 Better productivity
The machining times are shorter, by reducing the motor inertia and the optimal control by the new CNC-D00 numerical control.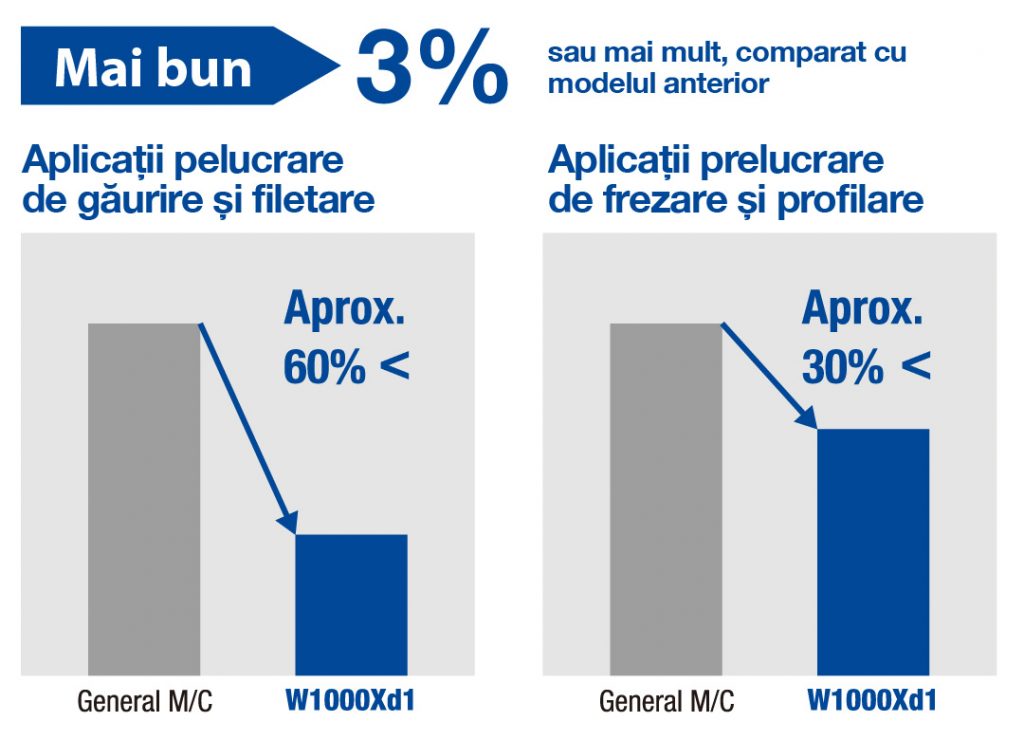 Better use through integrated machine development and CN
Brother's original NC (numerical control) unit offers a variety of convenient features, such as shortcut keys, menu programming, help messages, torque waveform display, and more. Maintenance is easy and the device responds flexibly to peripheral systems. Making the most of these features allows you to improve the way you work and the frequency of operation.
High environmental performance
The machine uses an energy regeneration system that effectively reduces energy consumption, efficient shaft motor, economical pumps, LED work light, etc. In addition, CN has energy-saving features such as automatic power OFF, being environmentally friendly and performing at the highest level of the # 30 cars in the world.
T-200Ad rotary table (optional)
Contributes to increased productivity in machining multiple surfaces, the use of grooved wheel mechanisms increases productivity, accuracy and increases uptime.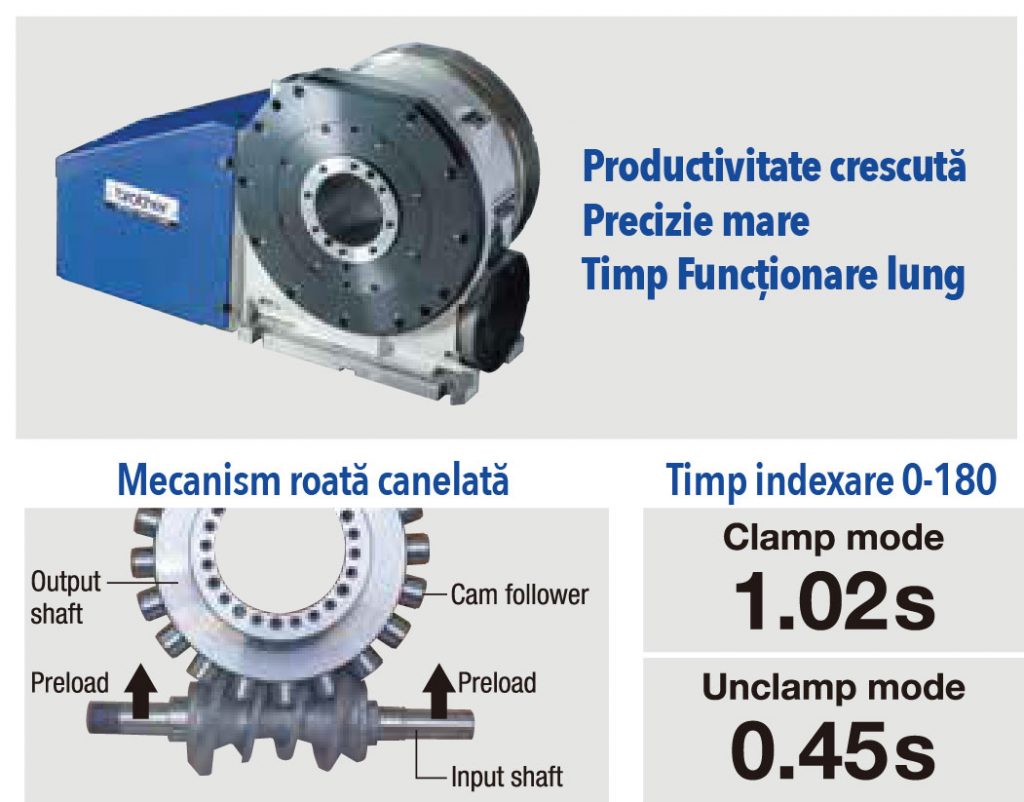 Simultaneous operation control
Reducing the machining time is possible by simultaneously performing the tool change with positioning in the X / Y axes or additional machining axes.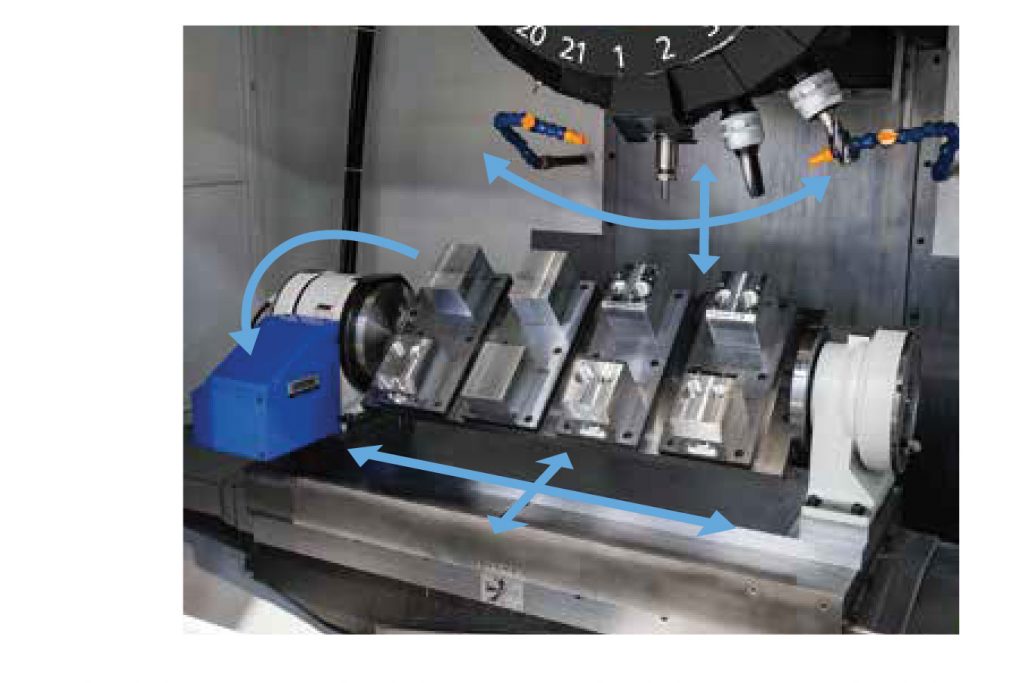 Technical specifications
| | |
| --- | --- |
| Work Table Size [mm] | 1,100 x 500 |
| Spindle speed [min-1] | 10,000 / [10,000 ht] / 16,000 |
| Tools number | 14/21 |
| Motor Power (VAC) [kW] | 9.5 / 10.4 / 9.5 |
| Travels axis [mm] | X: 1,000 / Y: 500 / Z: 300 |
| Fast Travels [m/min] | X: 50 / Y: 50 / Z: 56 |
| Optional | Thru spindle coolant (CTS) |