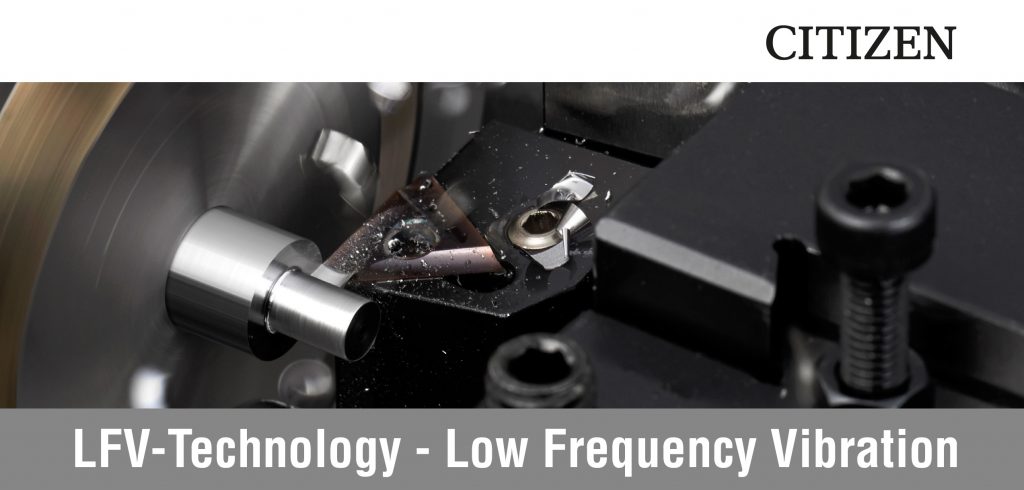 The Citizen Cincom LFV Technology
Raise productivity to the next level With the state-of-the-art processing technology
CITIZEN "Swiss type" lathes enable the production of various parts with high complexity. To meet the current requirements of the manufacturing industry, CITIZEN introduced a new concept of L20 lathe with integrated LFV (Low Frequency Vibration) function. Thus, customers can streamline the production process using the options included to set up the machine needed for the production needs.

The LFV function generates the phenomenon of "air-cut" (interrupted cutting) which causes slight fragmentation of the chips and has the effect of decreasing the cutting forces. This helps to keep the tool longer. As a result, interrupted cutting eliminates the problems associated with "chipping" and the need for manual removal of tools. It also reduces the tendency of the edge to appear on the tool tip, extends the life of the cutting tool, helps reduce thermal effects in the cutting area and can be an important factor in difficult to control processes, such as deep drilling and even micro- processing of fine surfaces.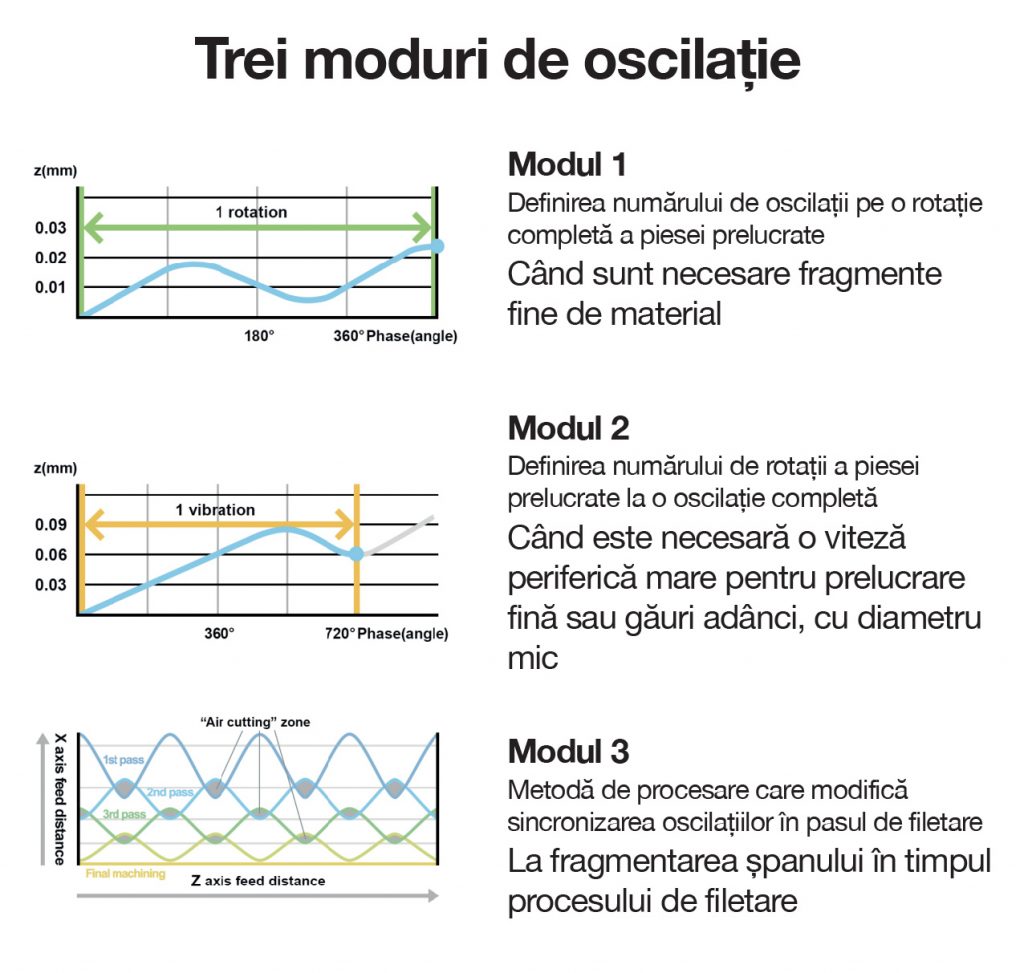 For vibrations, the LFV process is activated by code G in a CNC program that allows on-demand starting anywhere in the cutting cycle. The servo axes of the propulsion system swing in the direction of travel in stages including tens of microns synchronized with the rotation of the machine axis.
These vibrations are controlled, non-permanent, and do not affect machine life.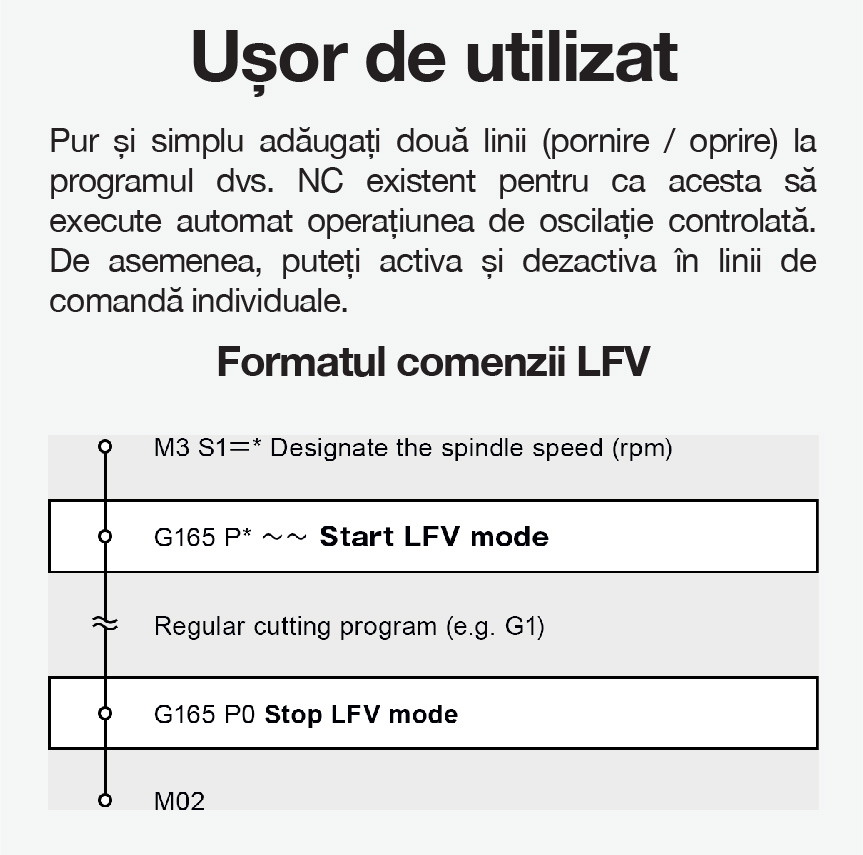 Benefits
Minimizes tool defects and damage caused by chips
Keeps processing costs low
It greatly reduces the machining cycle due to chip removal
Less monitoring of processing processes means more operations in mass production without human assistance
Manual chip removal is much less necessary
Materials for LFV machining
With this technology Citizen can process cnc, at high quality, a wide range of materials, nickel-based alloys, inconel alloys, titanium, stainless steels, iron, copper, nylon, plastic, and others.
Citizen-Cincom machines with LFV
It can be added to a large range of Okuma machines; centers, lathes and multifunctional machines. It is compatible with a large range of Okuma CNC controls

Leave FEEDBACK