Are you proud of your old OKUMA CNC machine that is in good condition? You can WIN a PRIZE!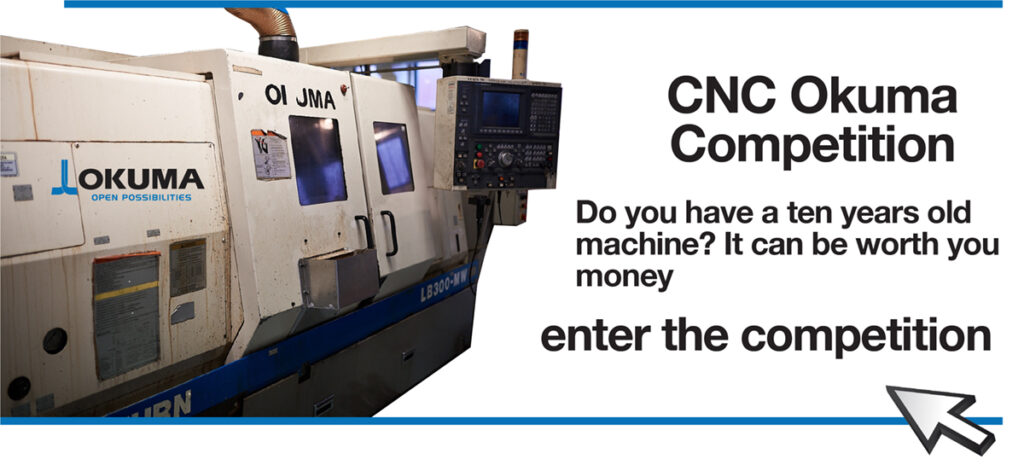 About The Competition
Send 3 (Three) pictures with your OKUMA machine you are working on and you can win a tool purchase voucher worth € 5000 and a free CNC machine finding. The CNC machine can be a lathe, vertical or horizontal machining center or an OKUMA multifunctional machine, provided it is over 10 (Ten) years old and in good working order.
Our team will select 3 finalists, after verifying the transmitted data.
Read the regulation below and send the data by December 31, 2021.
What should you do ?
Read the Contest Rules.
Attach the 3 * pictures with the CNC machine: Front exterior, Interior and with the Machine Series respectively.
Fill in the answer to the question: Why do you think your CNC machine deserves to be the winner of the competition?
Send the email to greenbau@greenbau.ro and with the company / personal data
By sending an email, you automatically participate in the contest and you agree to use the images and data on all marketing channels of GreenBau Tehnologie SRL, for an unlimited period.
* Attachment should not exceed 10MB

Leave FEEDBACK