1-Saddle CNC Lathes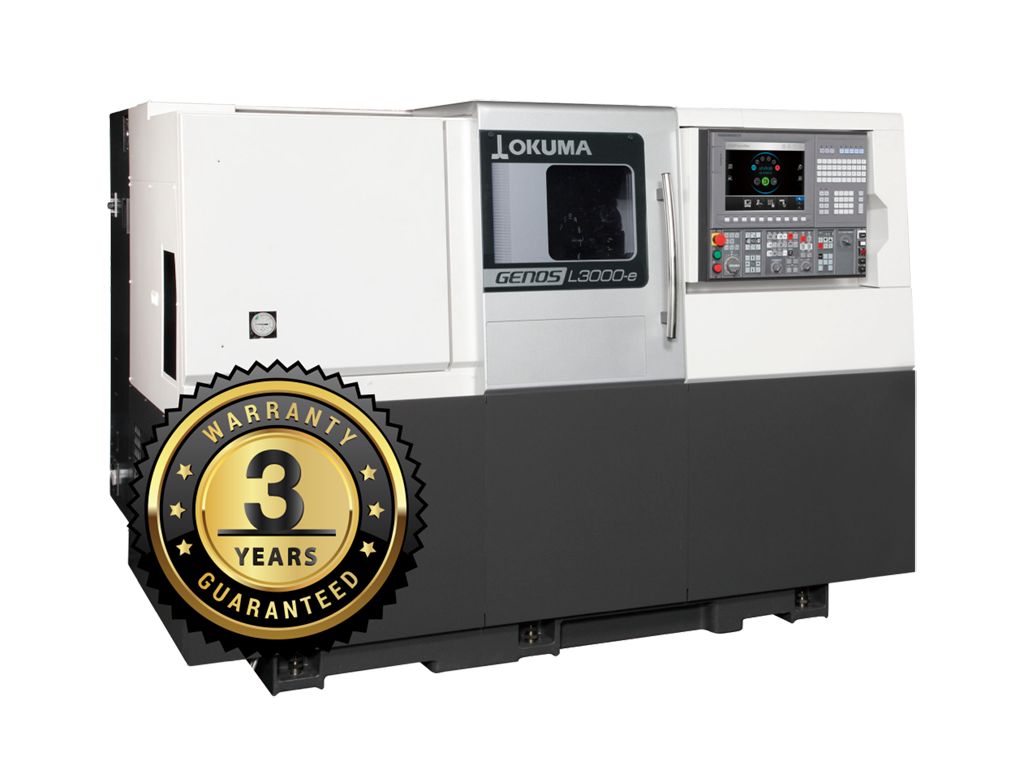 The OKUMA GENOS L3000-e CNC Lathe has a variety of built-in features that you find in an OKUMA lathe, such as the powerful integrated motor and rigid guides.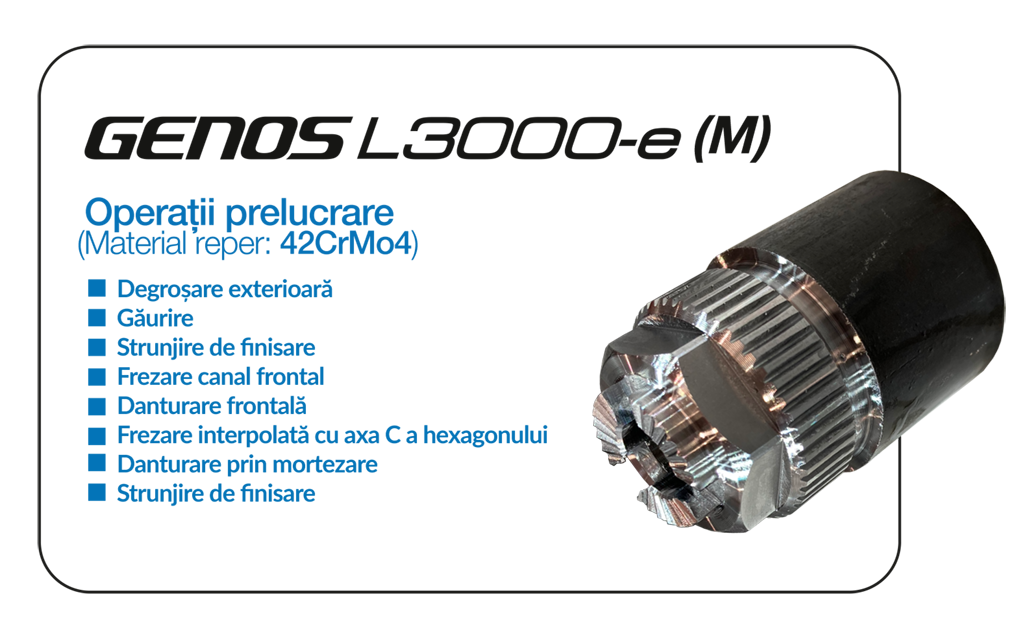 Optional Y-axis milling and machining functions allow you to select the best configuration for your specific production needs.
The OKUMA GENOS L3000-e is a horizontal CNC lathe that offers excellent stability and rigidity.
The GENOS L3000-e CNC lathe offers high quality at an affordable price.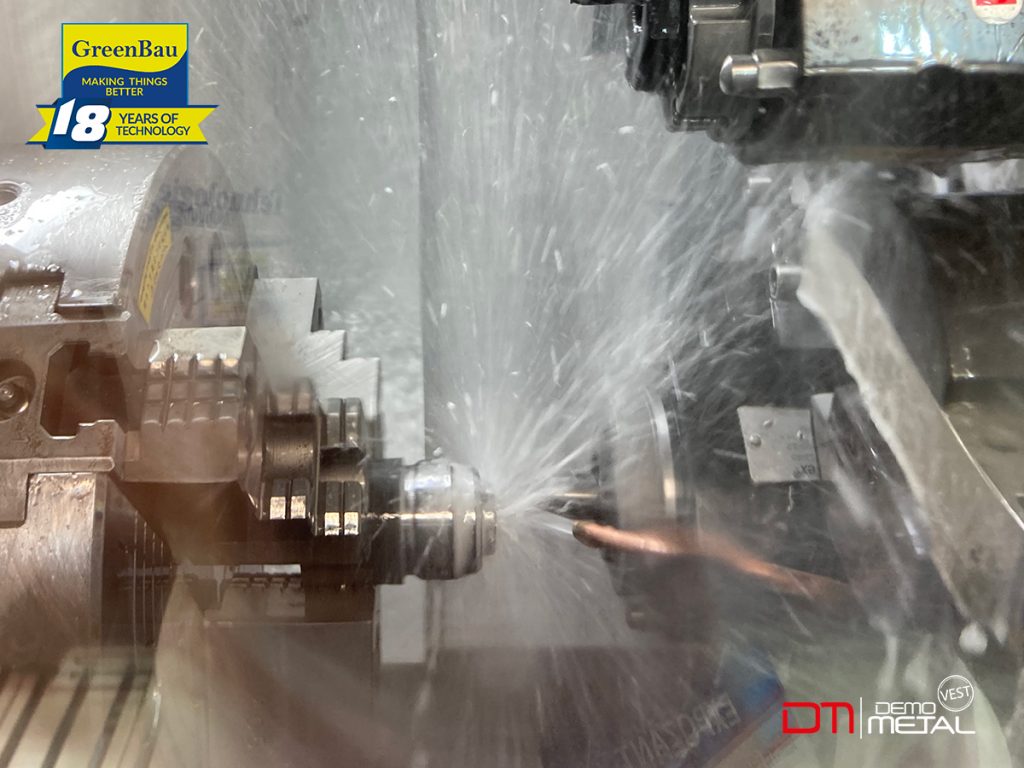 The GENOS horizontal L-series single-turret CNC lathe has an integrated main spindle for powerful and high-precision CNC machining. These single turret CNC lathes are stronger, smaller and ideal for machining a wide range of hard materials with ease.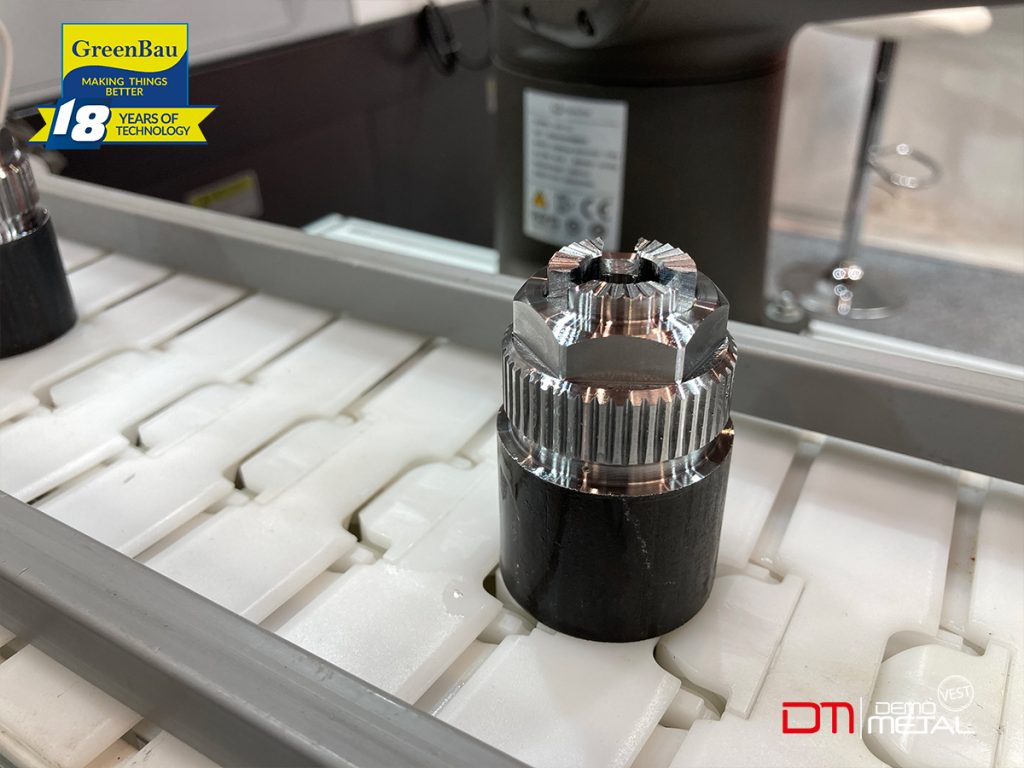 The integral motor/spindle provides fast and high output with high machining capacity—at high quality.
And Okuma's legendary slide guideways are highly rigid to handle powerful cutting loads that result in high productivity.
CNC lathe with Y-axis milling (optional)
These highly advanced horizontal GENOS CNC lathes offer optional milling capabilities and an optional Y-axis in a compact footprint.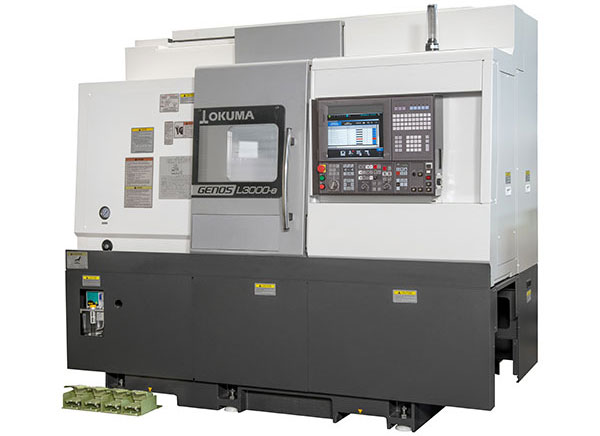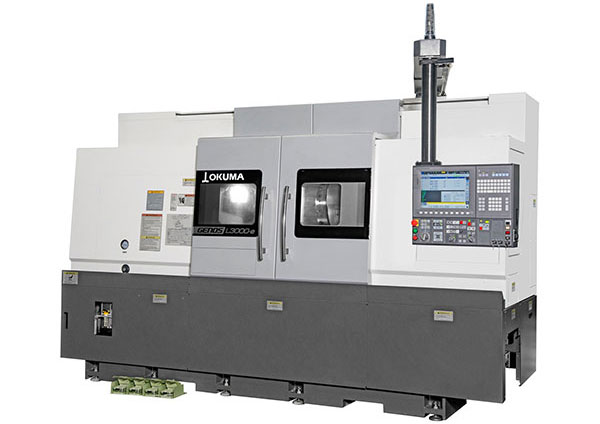 Shop floor productivity is increased by fitting a mobile dolly (optional) which allows easier setup for different workpiece lengths.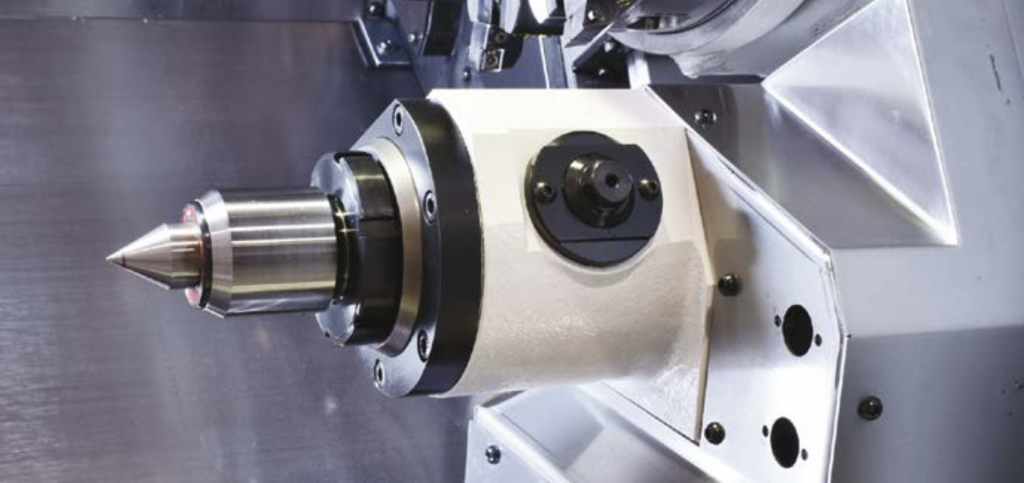 Thermo Active Stabilizer Construction (TAS-C) is used to support dimensional stability on a high plane at cycle start and machining restart. With graphic visualization of machining status on Machining Navi (option), anyone can use the machine and tools to their fullest without difficulty.
Workpieces machined on the GENOS L3000e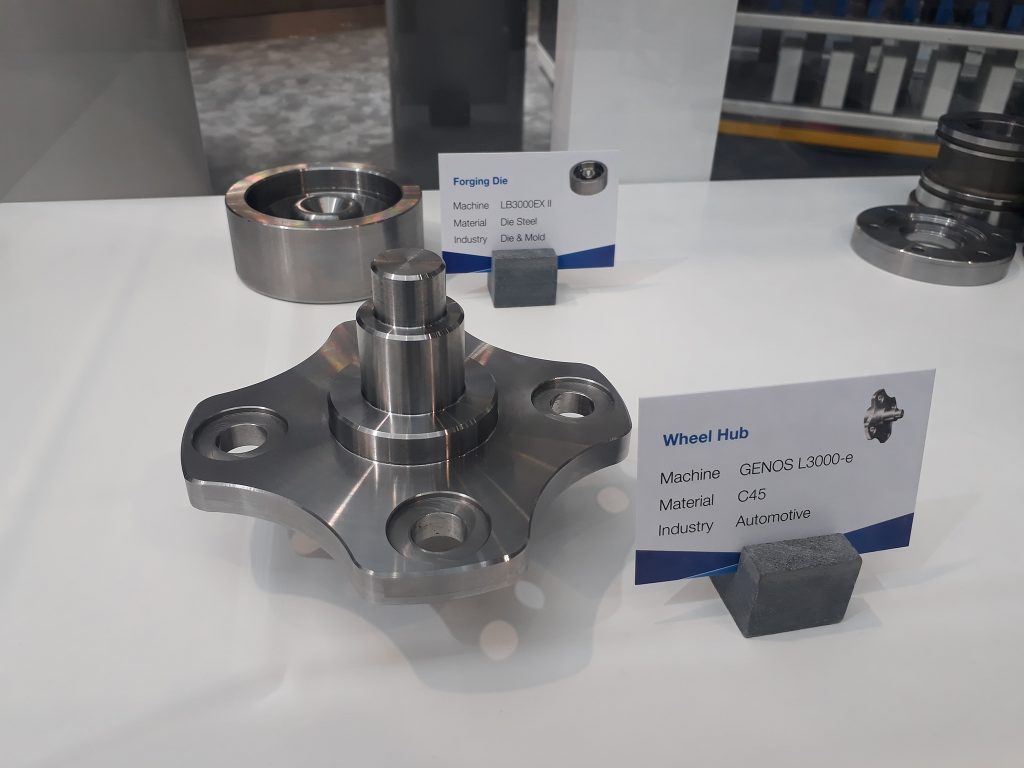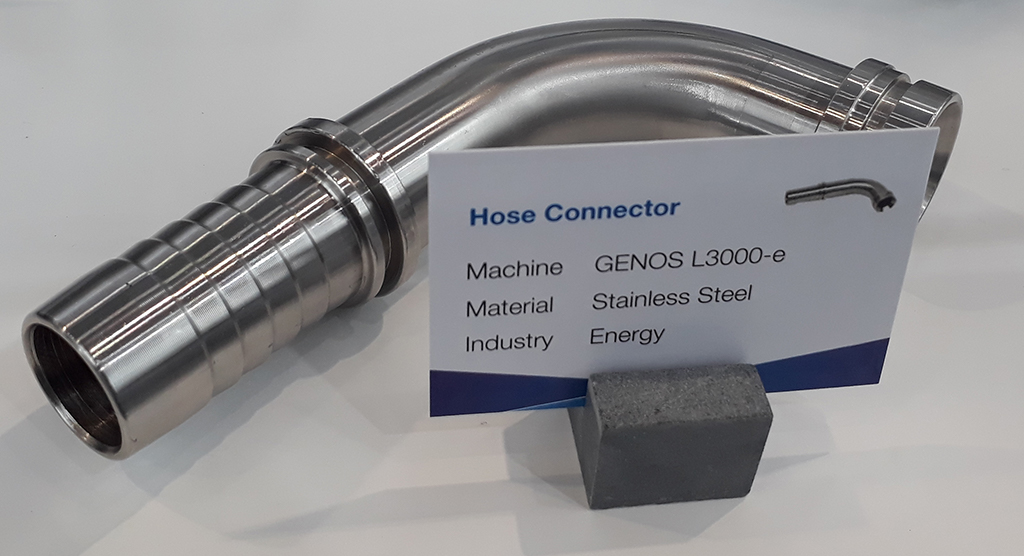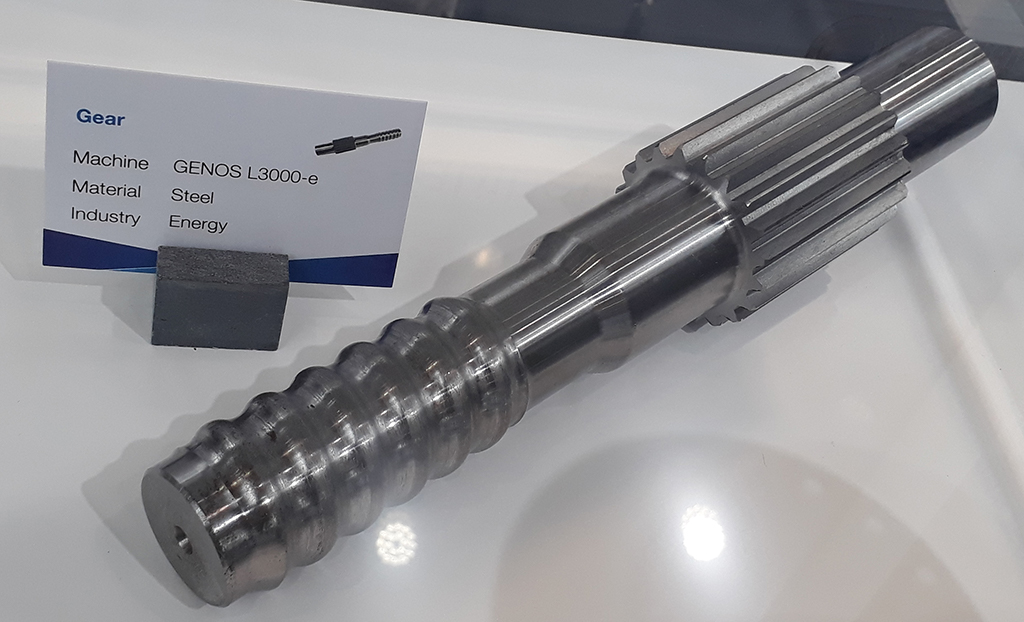 Lathe feed automation system, cobot HANWHA HCR-12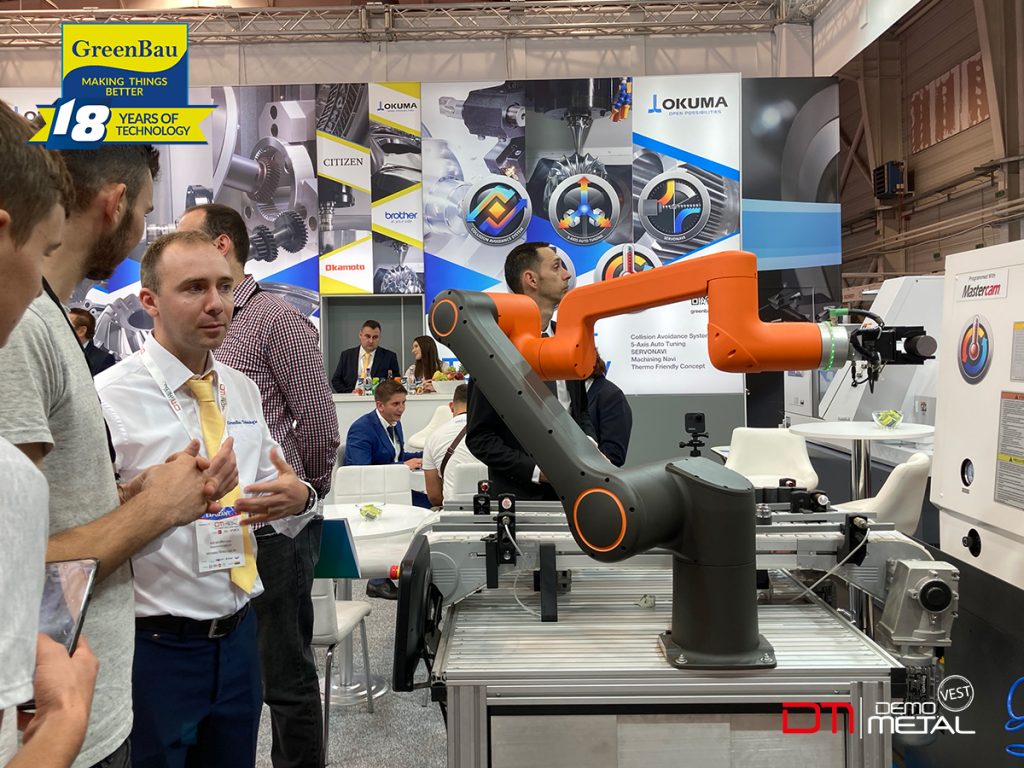 Technical Specifications
| | |
| --- | --- |
| Max. turning diameter [mm] | 300, [340], [390] |
| Max. turning length [mm] | 500, [1,100] |
| Spindle speed [min-1] | 3,800 |
| No. of tools | 12 |
| Motor [kW] | 22/15 |
| Features | L, M, MY, MYW |