Vertical machining center in 5 axes simultaneously – MADE IN JAPAN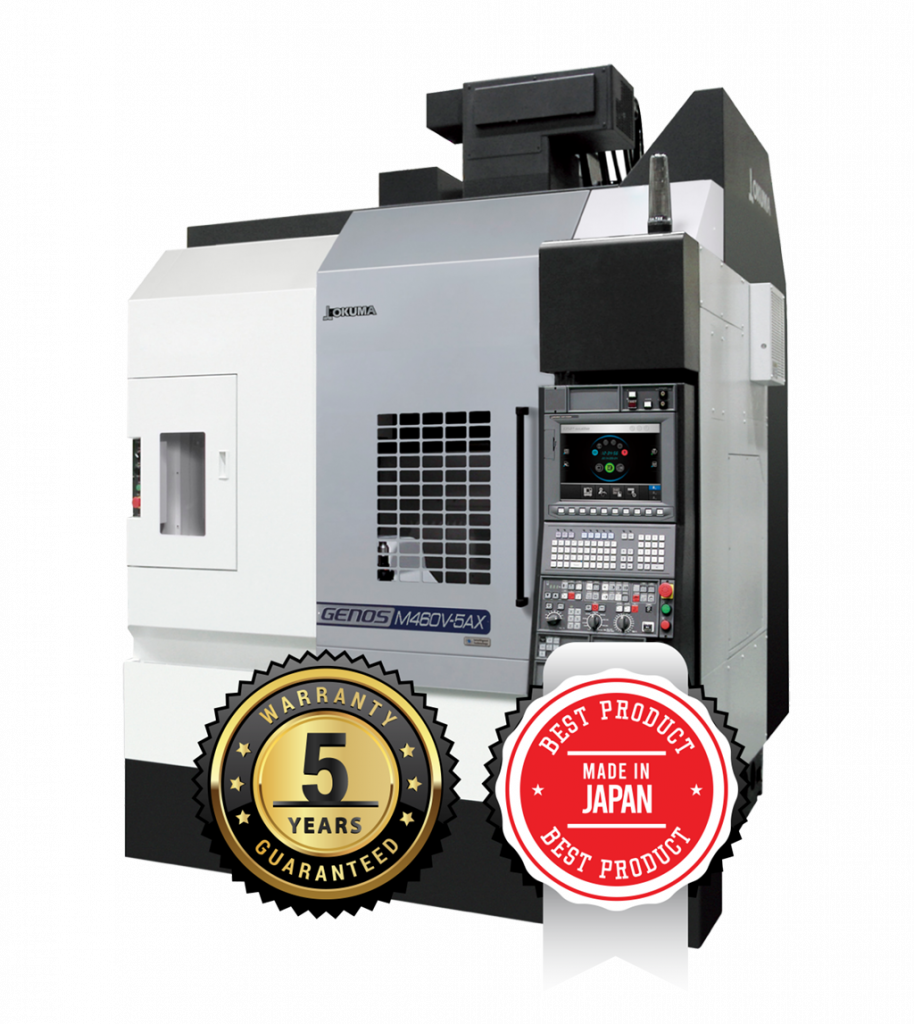 The next-generation GENOS M460V-5AX 5-axis simultaneous CNC machining center is specially designed for high-precision part manufacturing and offers impressive metal removal rates in a compact design.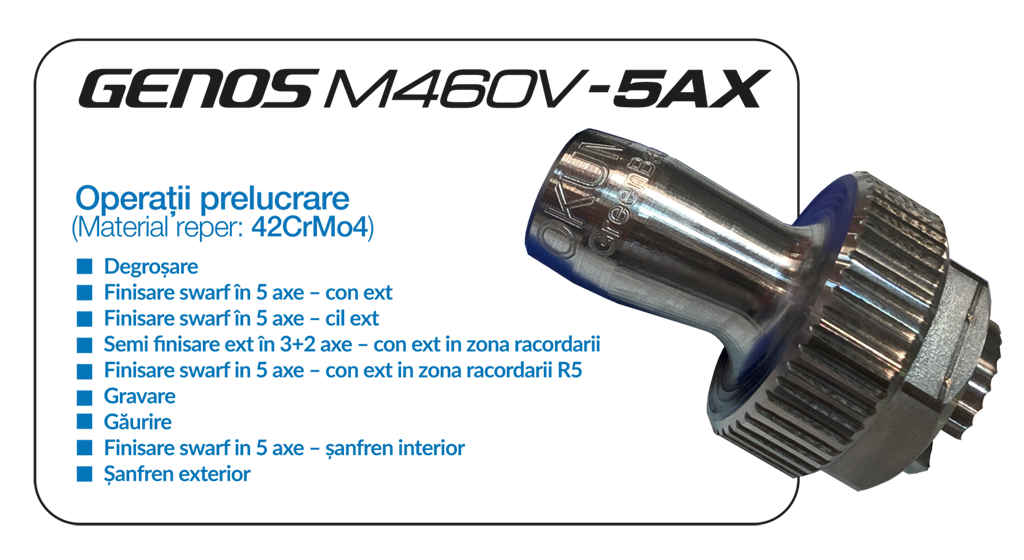 Its solid two-column structure, full 5-axis simultaneous control and thermal stability performance give it the ability to easily process a variety of materials.
The spindle produces less vibration and power loss at the tool tip for exceptional surface finishes and high productivity.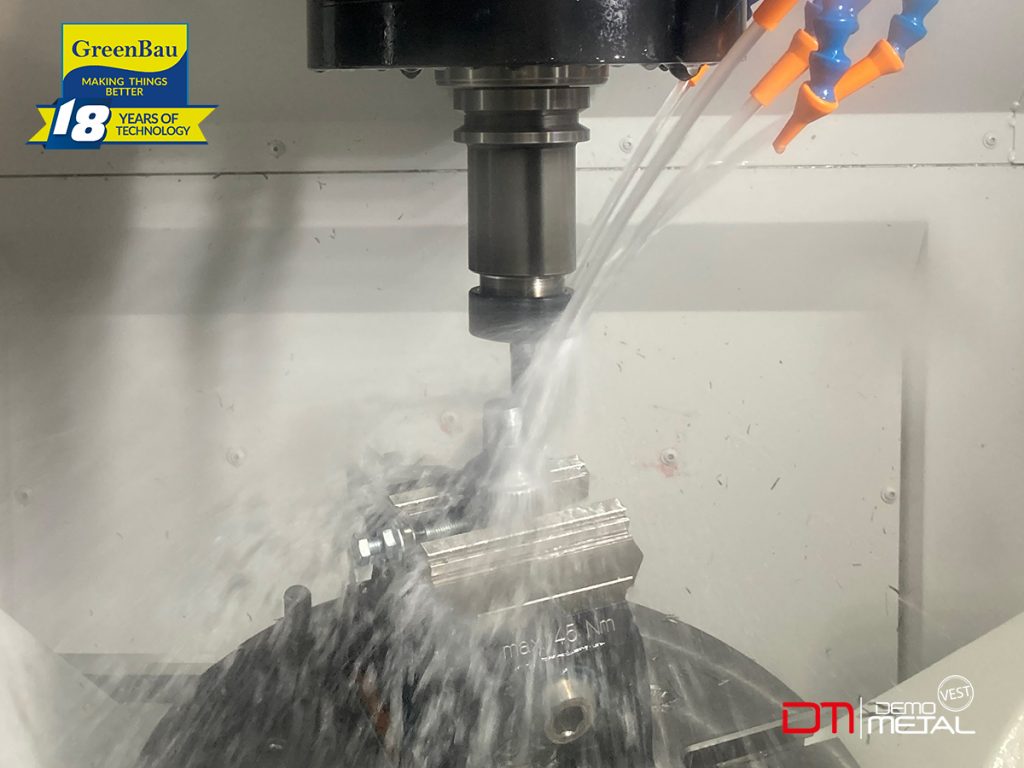 This affordable CNC machine tool with 5-axis simultaneous machining offers high productivity and reliability in a small footprint.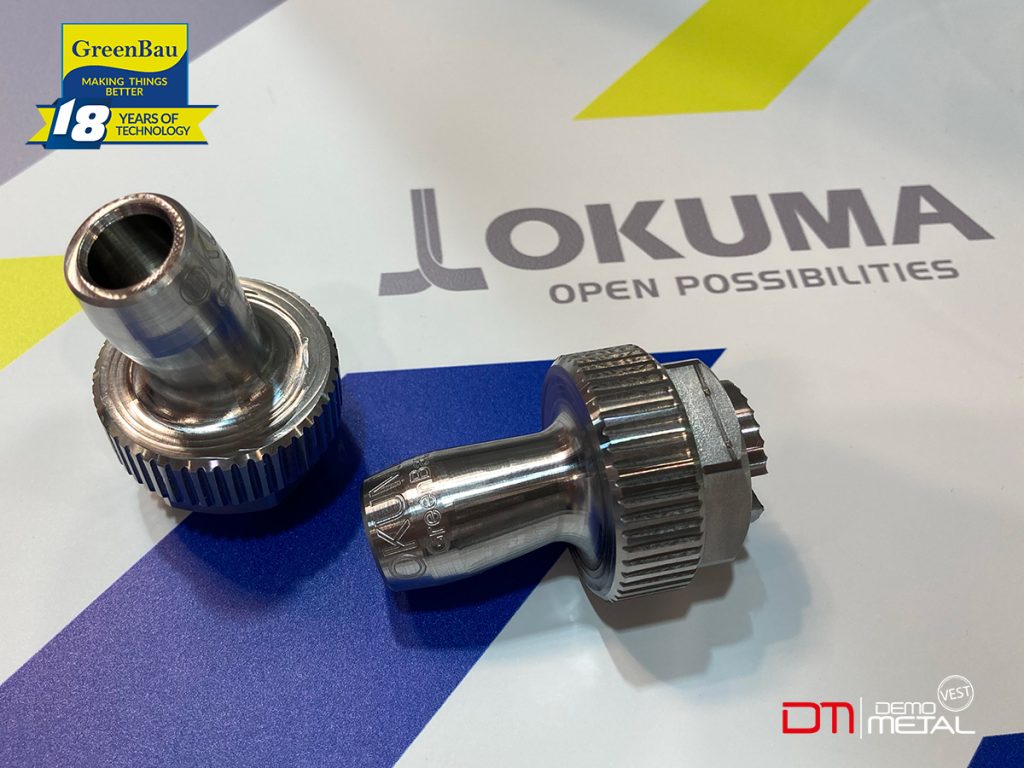 Trunnion construction table
The GENOS M460V-5AX features trunnion worktable construction, which provides exceptional precision, rigidity and table rotation speed.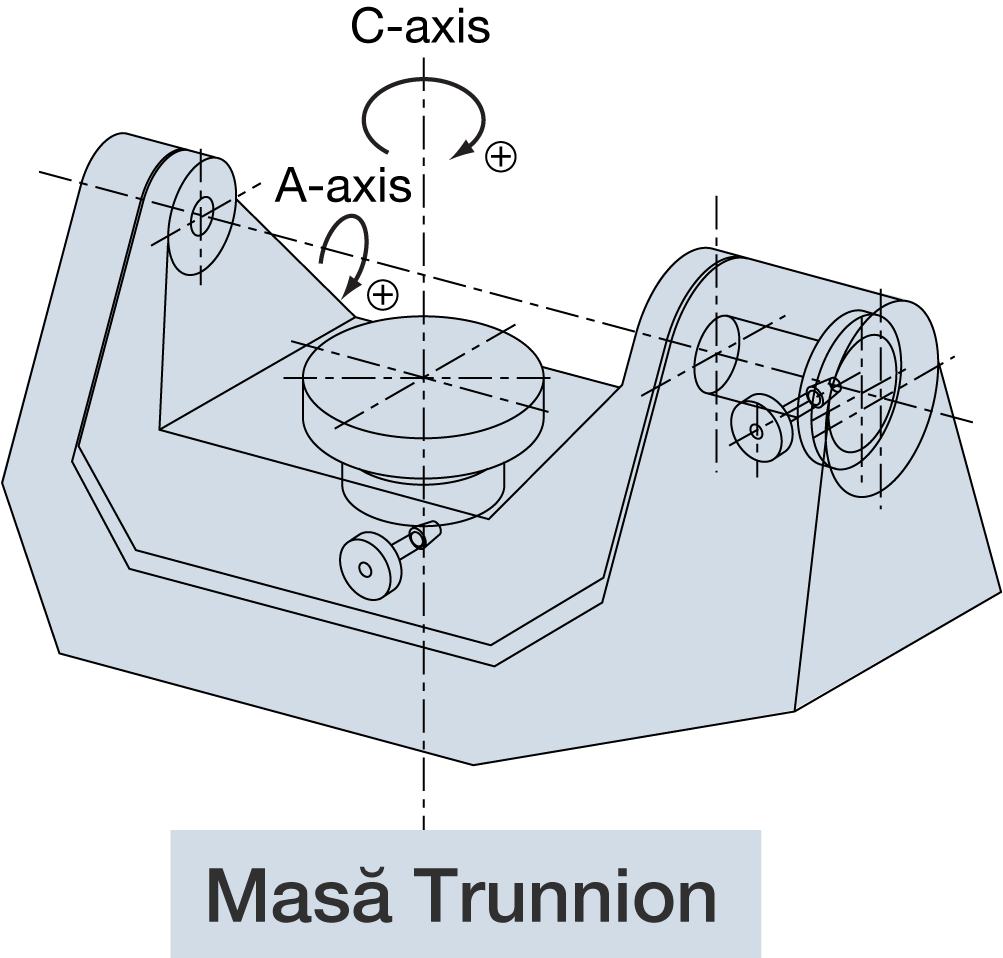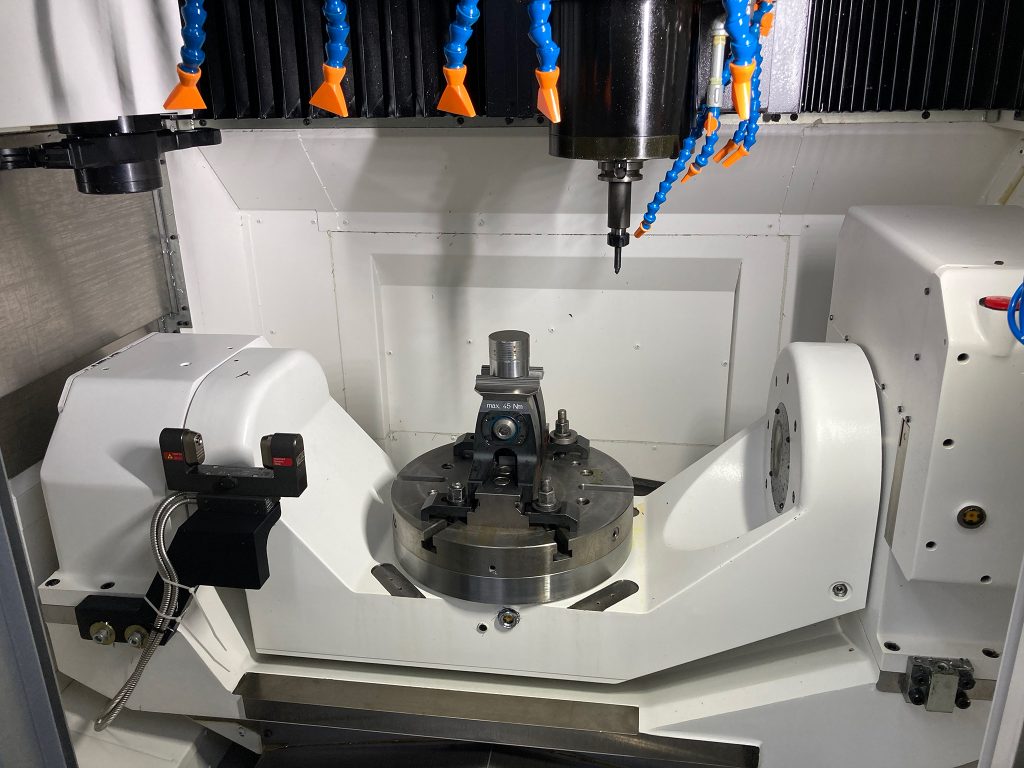 Okuma Intelligent Technologies Included
The standard model GENOS M460V-5AX includes all the necessary options for simultaneous 5-axis machining. Okuma's Inteligent technologies for thermal deformation compensation, 5-axis machining calibration and anti-collision system.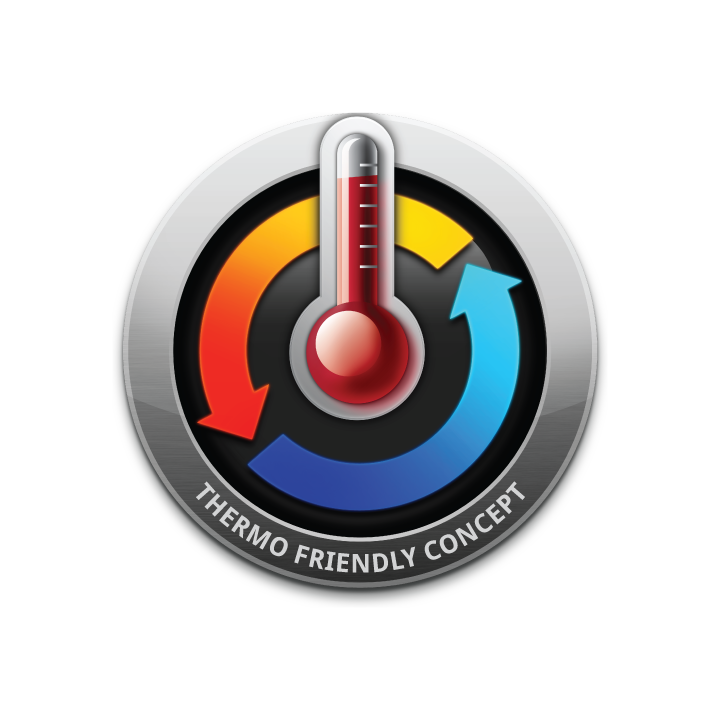 Other Specifications GENOS M460V-5AX
Rigid cast iron double column
Reliable main shaft, 5 year warranty with no operating hours limitations
Main shaft at high speed, 50 – 15,000 /min BT40, VAC22/18.5kW
SUPER NURBS on the 5-axes
Positioning accuracy below 2μm on X/Z/Y
5-Axis Auto Tuning System 5-Axis Auto Tuning System
OSP-P300MA-H controller with 15-inch touch screen
Processing in 5-Axis simultaneously
Measurement and calibration system with RMP60 sensor (Renishaw)
Optical ruler on X/Y/Z axes
Storage for 32 tools
Main shaft cooling system, average pressure 1.5MPa
Shower type cooling system
Prepared for chip evacuation
Super-NURBS 5-axis surface processing
Tool Center point control (TCP)
Technical Specifications
| | |
| --- | --- |
| Table size [mm] | Ø 400 |
| Spindle speed [min-1] | 15,000 |
| No. of tools | 48 |
| Motor [kW] | 22/18.5 |
| Axis travel [mm] | X: 762 / Y: 460 / Z: 460 |