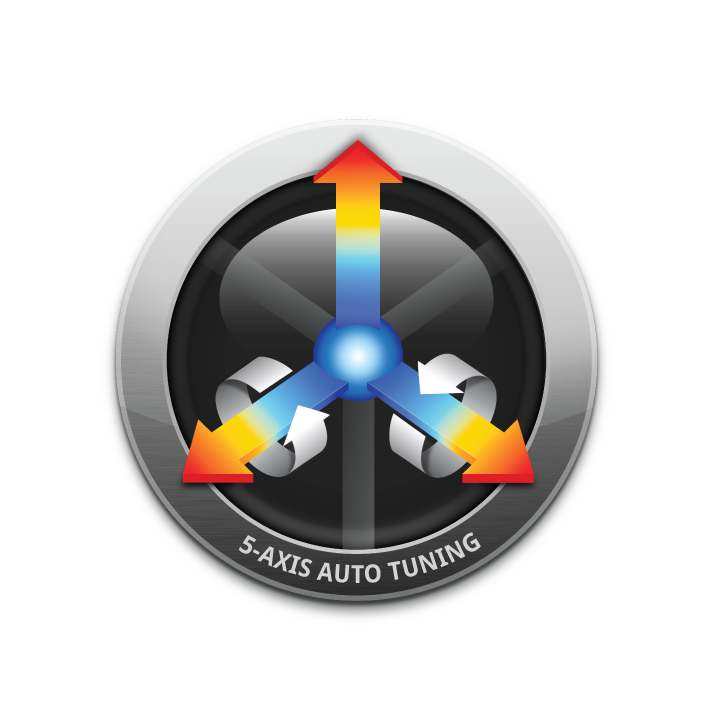 Gauging and compensatiom of geometric error of 5-axis CNC machines // 5-Axis Auto Tuning System
How is this 5-axis accuracy achieved?
In 5-axis machining accuracy, there are 13 types of "geometric error," such as misalignment of a rotary axis, that greatly affect machining accuracy.
The 5-Axis Auto Tuning System measures geometric error using a touch probe and datum sphere. Tuning is done for motion accuracy of 5-axis machines by compensation using measurement results. This enables 5-axis machining accuracy to achieve the next level.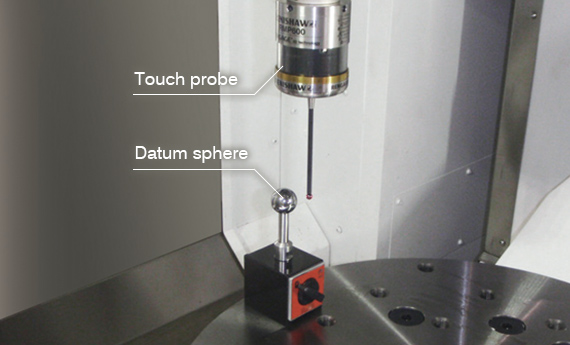 The 5-Axis Auto Tuning System solves the tough problem of geometric error.
Adjustable geometric error with conventional methods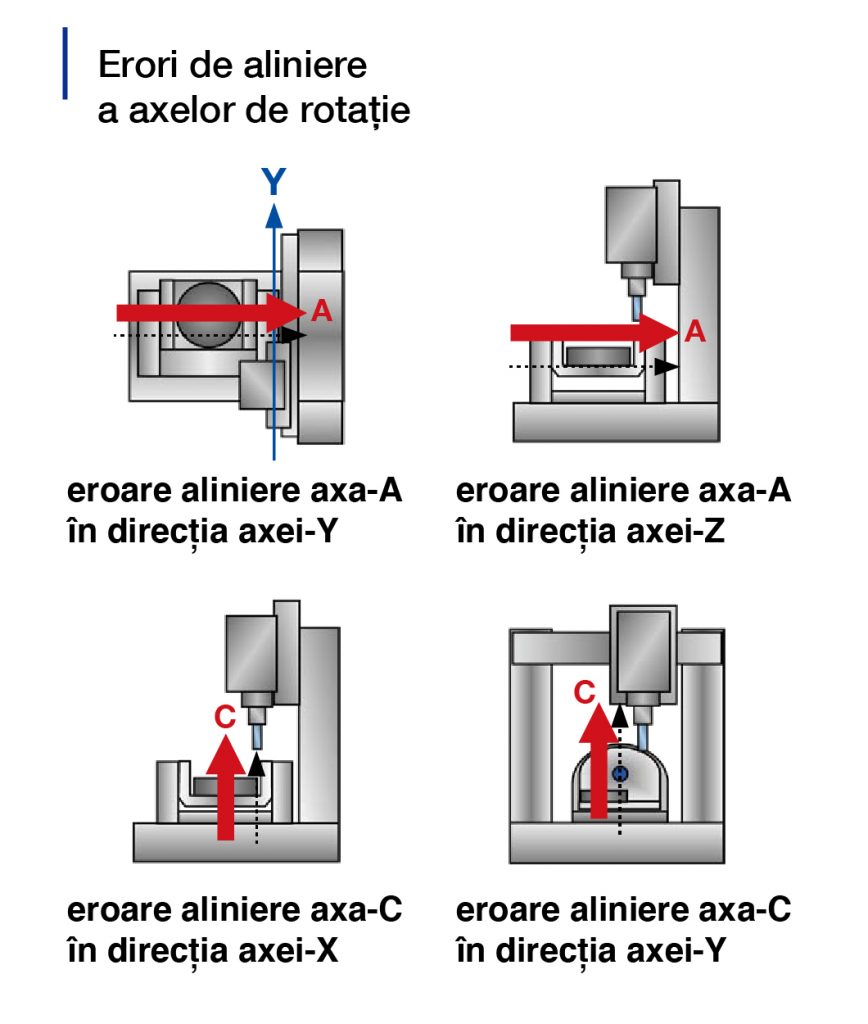 Adjustable geometric error with the 5-Axis Z Auto Tuning System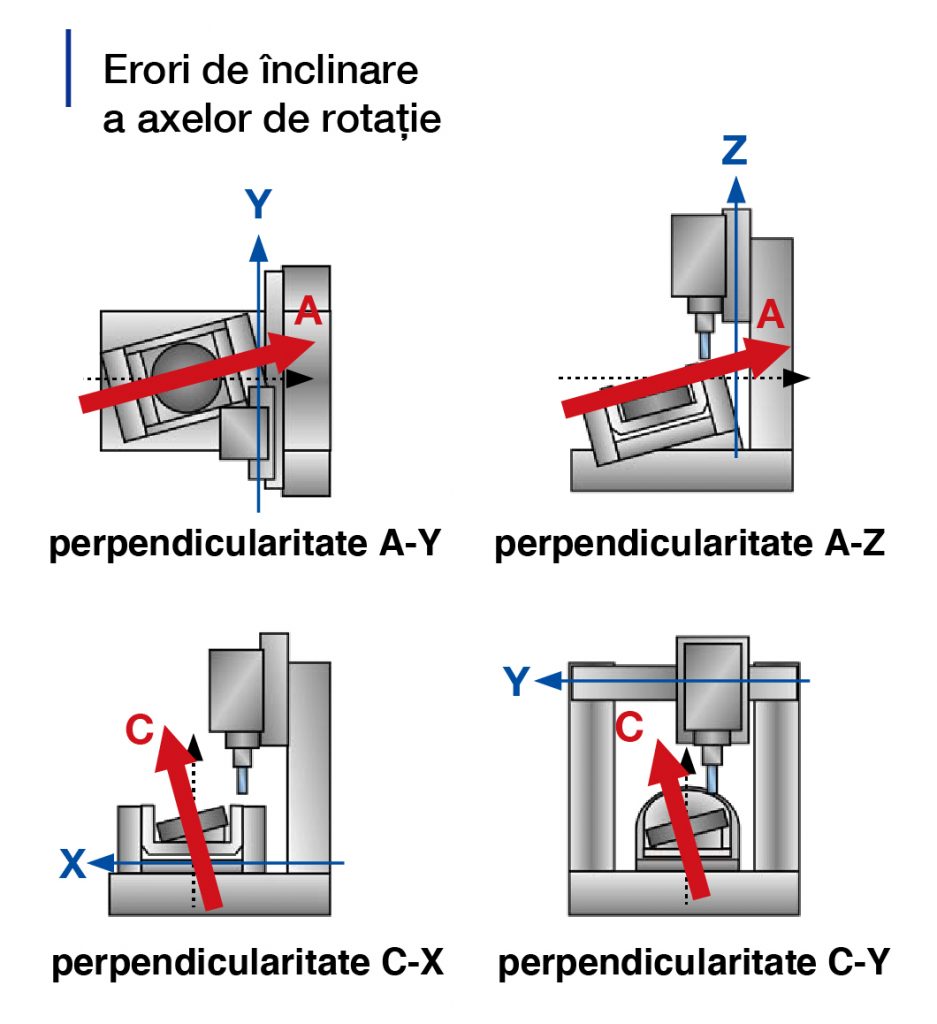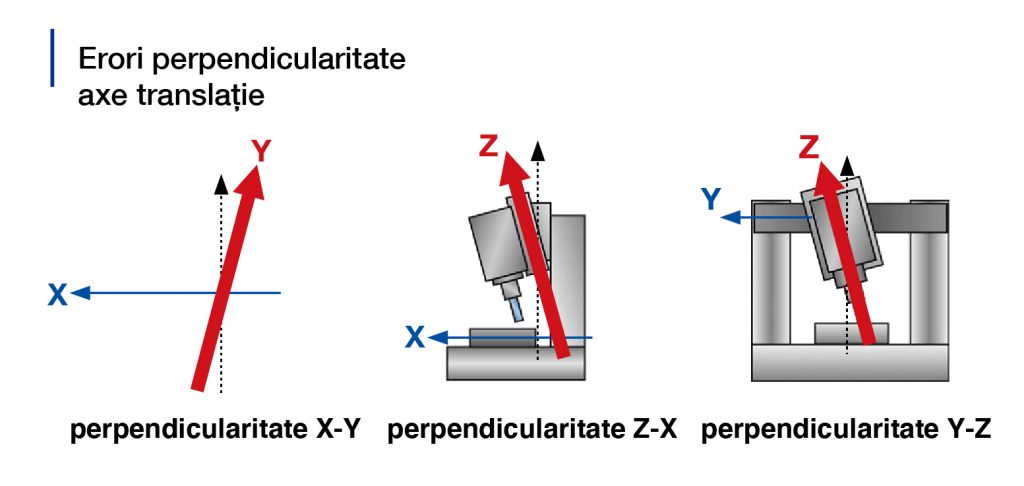 Let the machine do the tuning for you in about 10 minutes.* Surprisingly simple with "Easy Operation" OSP.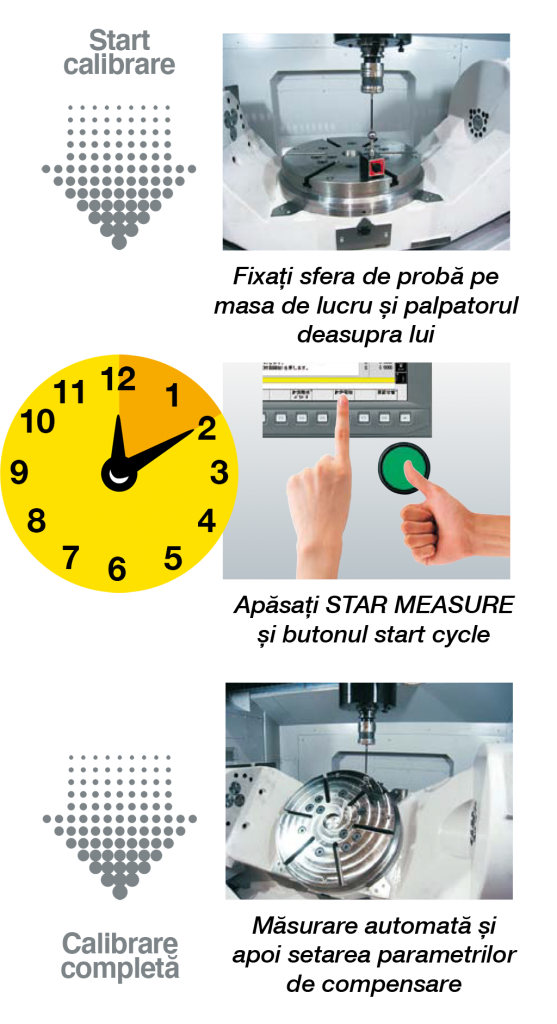 *Measurement time when tuning for 11 types of geometric error in "Full" mode with MU-V series machines.
Measurement time changes depending on the machine type and measurement mode.
In "Simple" mode, tuning for 4 types of geometric error takes about 5 minutes.
Higher accuracies in 5-axis machining
Even machines with little geometric error at the time of delivery are affected by changes in the floor and other factors over the long term, and geometric error becomes larger. The accuracy of 5-axis machines is also affected by changes in temperature and other factors. Okuma's 5-axis machines maintain high-accuracy 5-axis machining over long-term operation with synergistic effects from the 5-Axis Auto Tuning System, which maximizes machining accuracy, and the Thermo-Friendly Concept that maintains high accuracy.
Also effective for the periphery of large workpieces
The effect of geometric error tends to be large on the periphery of 5-axis machining center tables. In this case, the 5-Axis Auto Tuning System is highly effective.
Near table center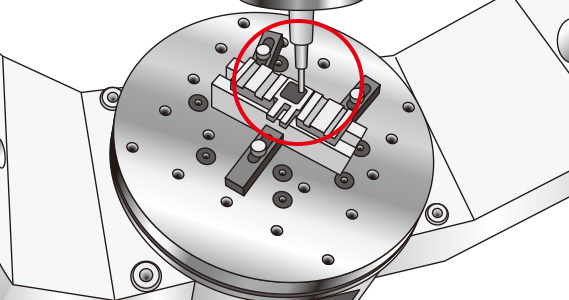 Conventional methods
5-Axis Auto Tuning System
(4 types of geometric error)
Machining surface error


(11 types of geometric error)
Machining surface error

(Real Data MU-6300V)
12 μm
3 μm
Near table periphery
Conventional methods
5-Axis Auto Tuning System
(4 types of geometric error)
Machining surface error


(11 types of geometric error)
Machining surface error

(Real Data MU-6300V)
15 μm
6 μm

Leave FEEDBACK