Max power 2-saddle turning centers for even higher productivity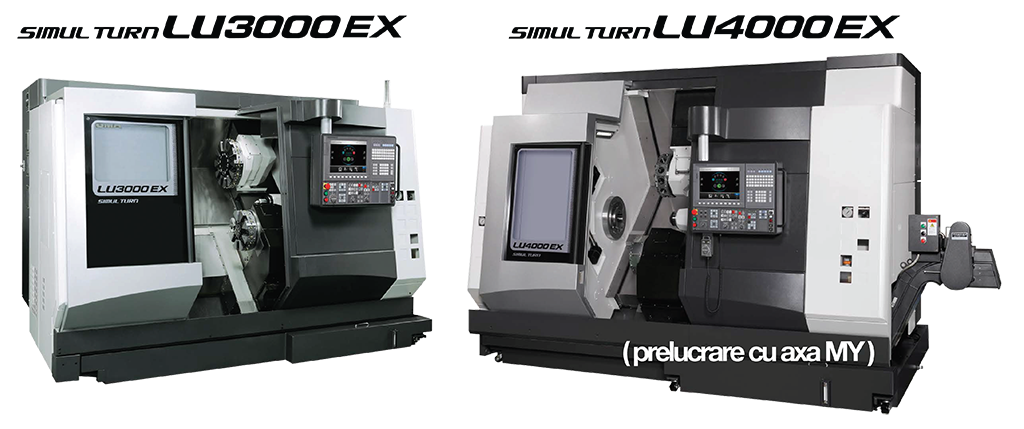 Huge productivity gains at higher performance levels
Achieve the best production system with our wide-ranging lineup
Wide array of intelligent technologies are powerful support for operator

Many types of machining with the flexibility of 4 axes
Shaft shapes are machined with high efficiency

Huge reduction in machining time with simultaneous 4-axis machining on upper and lower turrets
In other words, simultaneous OD/OD or ID/OD operations drastically reduce cycle times. In addition with optional turnaround stand and/or a steadyrest attached to the lower turret—the possibilities are endless.

Turning long shafts with a steadyrest—without chatter
A steadyrest (optional) mounted on the lower turret does provide steady workpiece support. With an NC programmed upper turret and simultaneous control, long shafts will always be supported near the cutting point.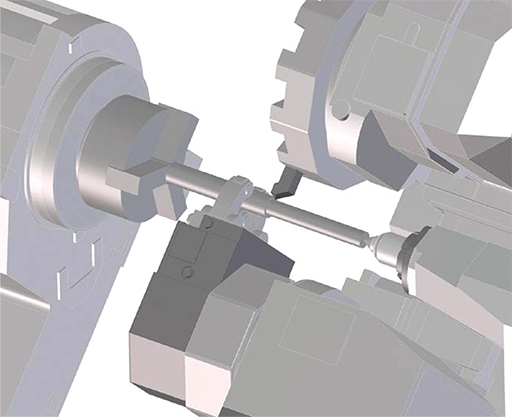 Balanced cutting for highly efficient turning of long workpieces
With balanced turning, tool passes can be reduced by a half. Cycle times are also reduced considerably, and chatter-free.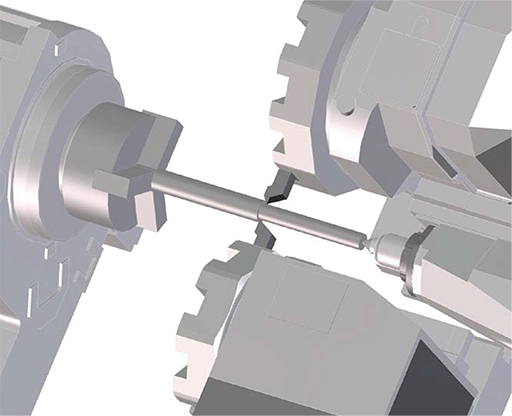 Achieve the best production system with our wide- ranging OKUMA lineup
Complete multitasking with Y-axis functions One chuck machining even with irregularly shaped workpieces
A variety of milling operations can be accommodated with high-accuracy, wide-range Y-axis travel using a double slide system. Achieves complete multitasking with a single chucking (MY specifications).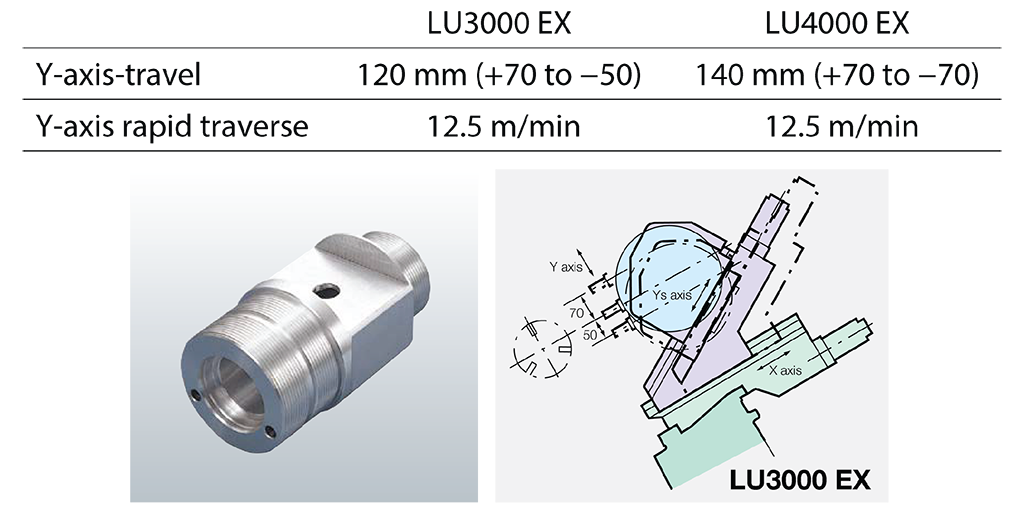 Sub-spindle for integrated front/back (1 machine) operations
With a sub-spindle, front and back machining can be done on a single machine. Since machining of both ends can be completed on one machine, workpiece storage space and post-process machines are unnecessary. (LU3000 EX only)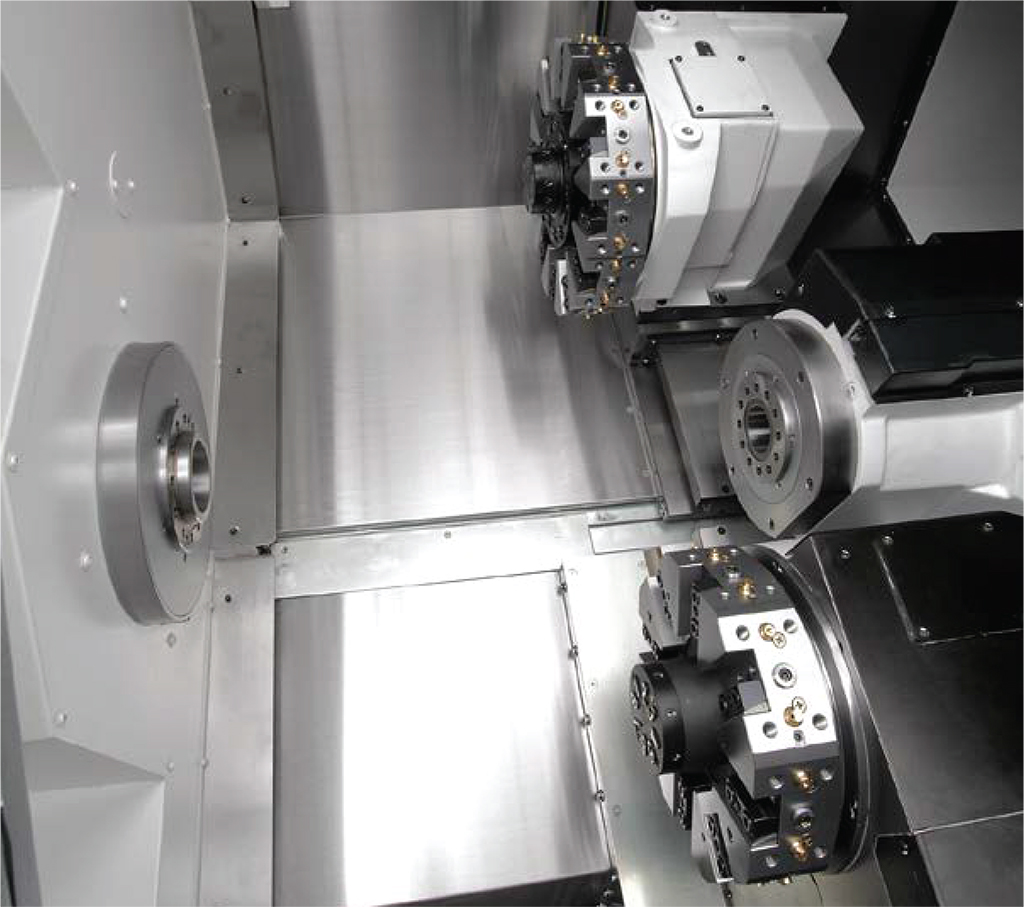 Simple automation with parts catcher
Automation can be achieved easily with a simple mechanism in which the bucket swings and discharges workpieces outside the machine.