The winner of my OKUMA contest is more than 10 years old
Following the competition that launched last year via Newsletter No.1 / NOV.2021: "Are you proud that your old OKUMA machine is in good condition?" we had several participants who sent us pictures of their OKUMA machines. From all the participants whose machine tools are in very good condition three winning companies were selected, METAL SOMET SA was one of them, so we went to their headquarters to congratulate them and hand them the diploma and the award ISCAR voucher on the amount of 5000 EURO for machine tools.
METAL SOMET SA

METAL SOMET S.A. is a joint stock company with private Romanian capital, founded in 1991. Technologies and execution possibilities: turning, milling, boring and milling (Bohrwerk type), drilling and boring in coordinates, CNC machining centers, round grinding (ø), planar grinding.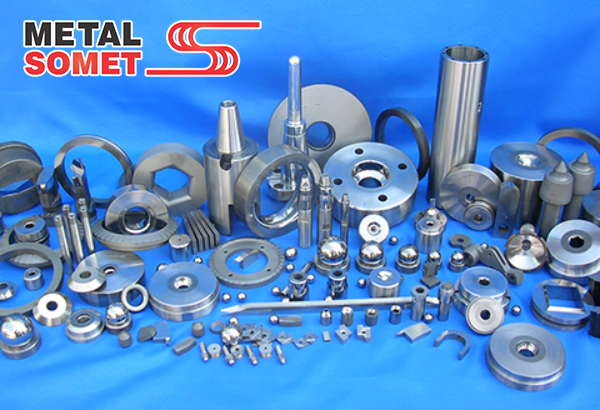 The factory has a mechanical processing workshop, which also includes the OKUMA MB-46VAE vertical machining center, purchased in 2008.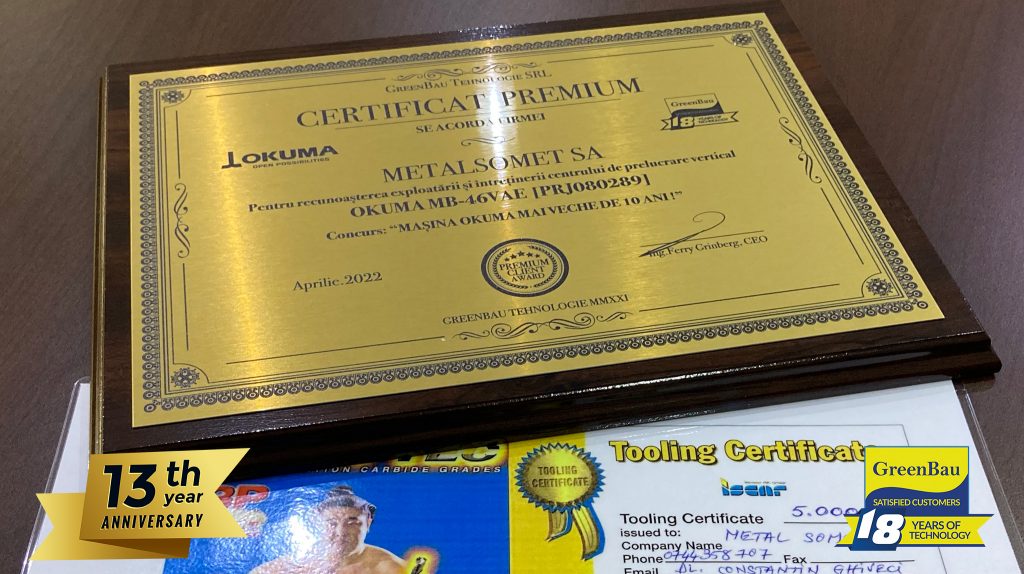 In his office, Constantin Ghiveci, owner and CEO of MetalSomet, congratulated and presented the diploma for recognizing the operation and maintenance of the winning machine.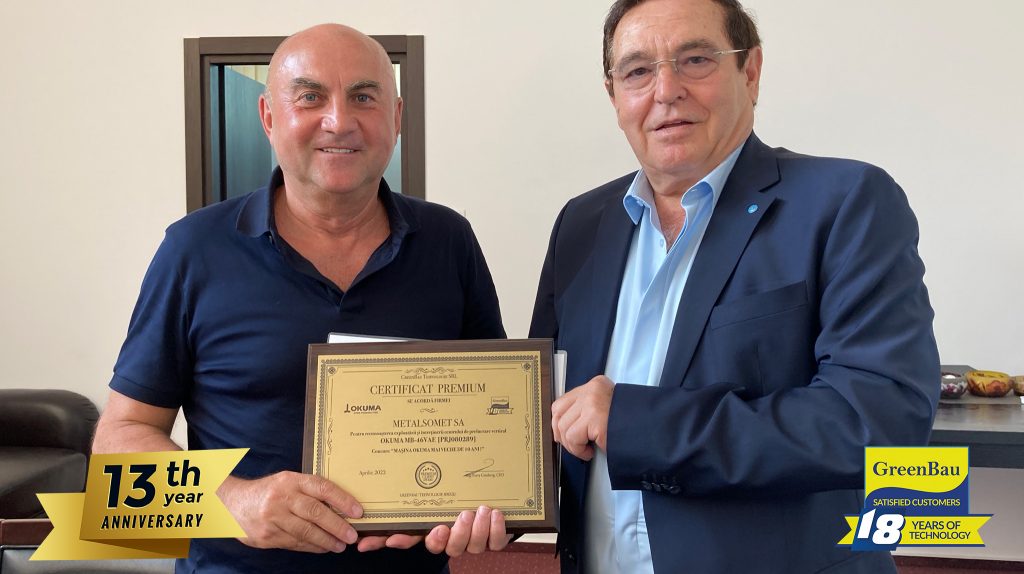 After visiting the factory halls, we arrived at the machining workshop, where the winning machine was in full time production.
OKUMA MB-46VAE Vertical Machining Center – 13 years of operation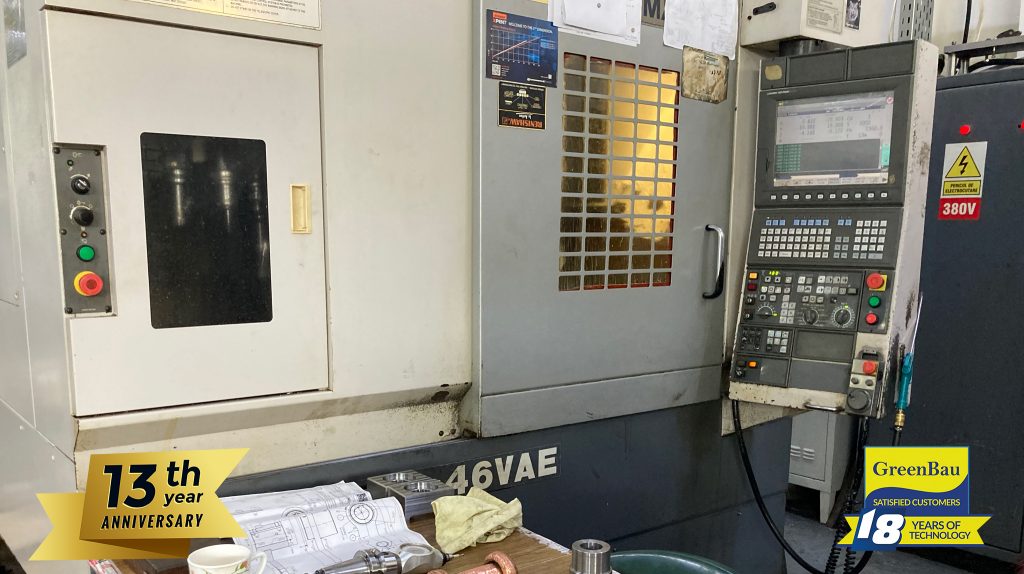 We were pleased to see that both OKUMA MB-46VAE vertical processing centers were in intensive production and the operators were satisfied with the precision of the processing.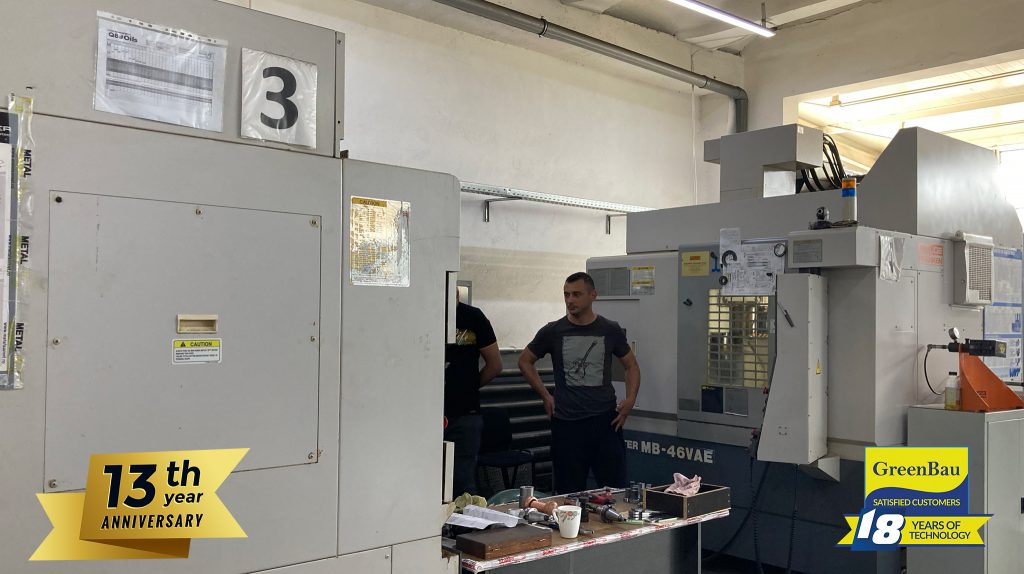 Metal Somet SA also purchased an OKUMA VTM100 vertical lathe.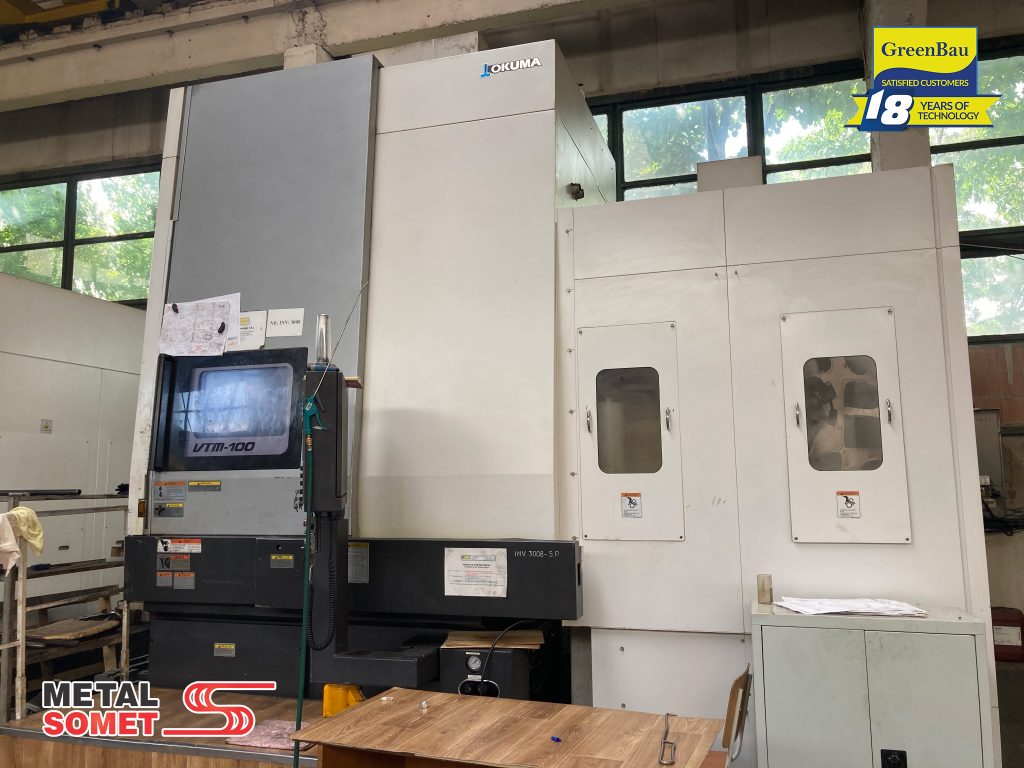 CLIENT VOICE: