The winner of my OKUMA contest is more than 10 years old
Following the competition that launched last year via Newsletter No.1 / NOV.2021: Are you proud that your old OKUMA machine is in good condition? we had a several participants who sent us pictures of their OKUMA machines. From all the participants, three winning companies were selected whose machine tools are in very good condition, Electrotel SA was one of them, so we went to their facory to congratulate them and hand them the diploma and the prize (voucher for tools by ISCAR).
ELECTROTEL SA

Founded in 1970. With over 50 years of experience, Electrotel is one of the most prestigious manufacturers and designers of low and medium voltage panels in Romania. Within the factory there is a mechanical processing workshop, where there is also the OKUMA LB3000EX MC-500 lathe, purchased in 2008 with the beginning of the GreenBau – Electrotel partnership.
Video presentation of Electrotel SA (duration 6 minutes):
OKUMA LB3000EX MC500 lathe – 13 years of operation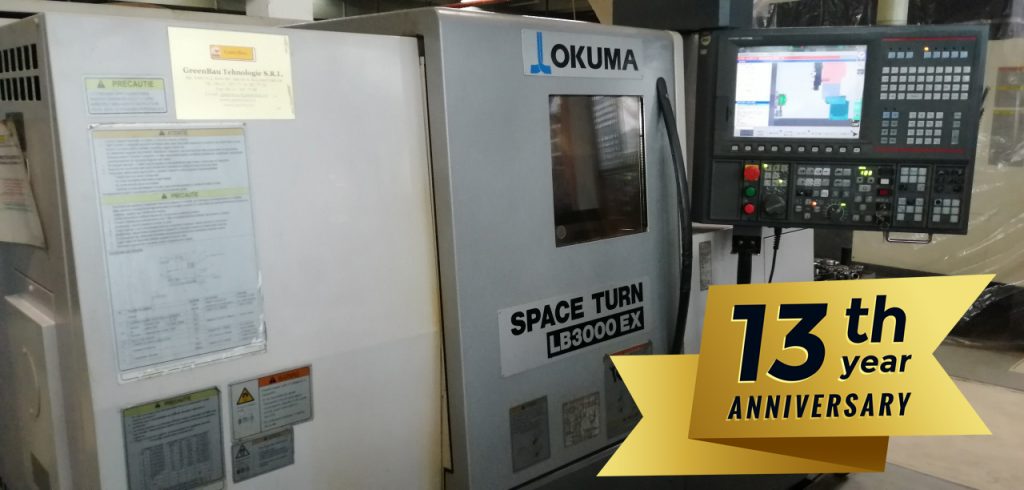 After visiting the factory halls, we arrived at the machining workshop, where the winning machine was in full time production.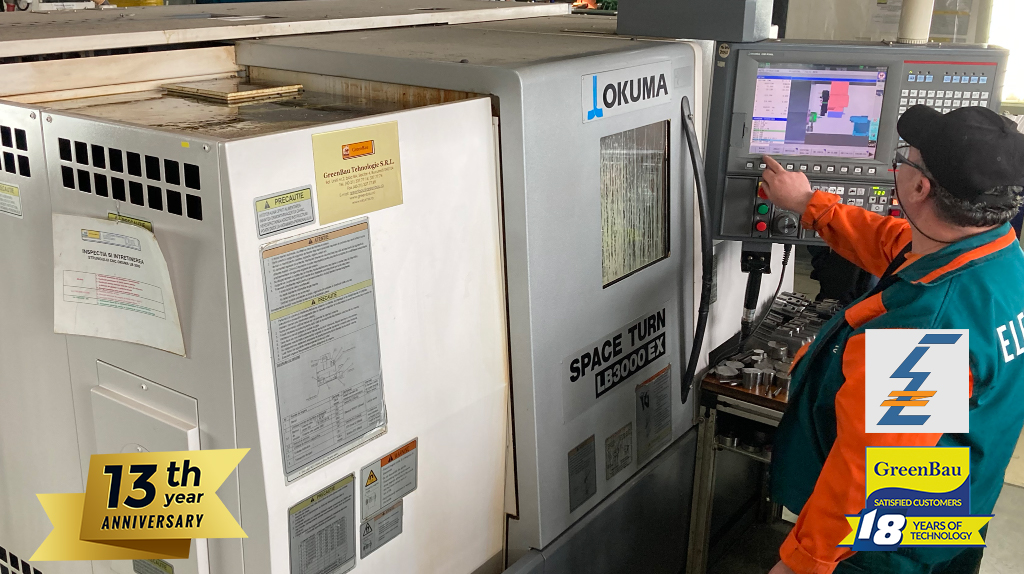 In front of the award-winning machine was handed the plaque in recognition of the operation of the OKUMA LB3000EX MC-500 lathe as well as the ISCAR voucher for tools / worth value of 5000 Euro.
The following were present at the award ceremony (pictured below): Ferry Grinberg, CEO of GreenBau Tehnologie SRL, and from Electrotel SA, Florin Mira, Head of Mechanical Processing, Valeriu Velciu, President, General Manager, Ilin Iordan, Director organization and control.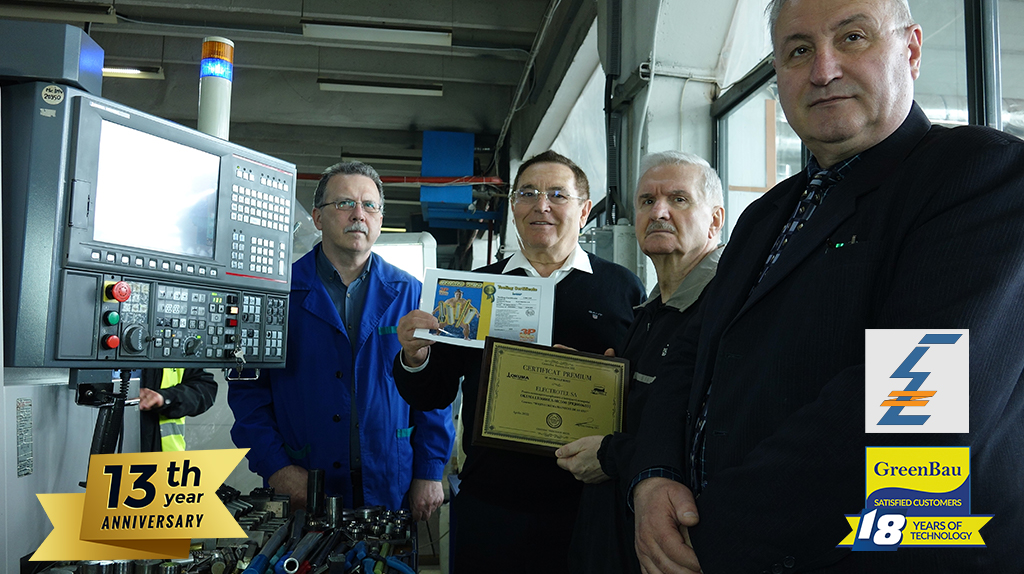 We had the opportunity to meet Florian Roman, a CNC operator employed in the company since 1990 as a lathe operator, so we took the opportunity to ask him his opinion on what it means to operate an OKUMA CNC lathe and how the transition from old technology to new.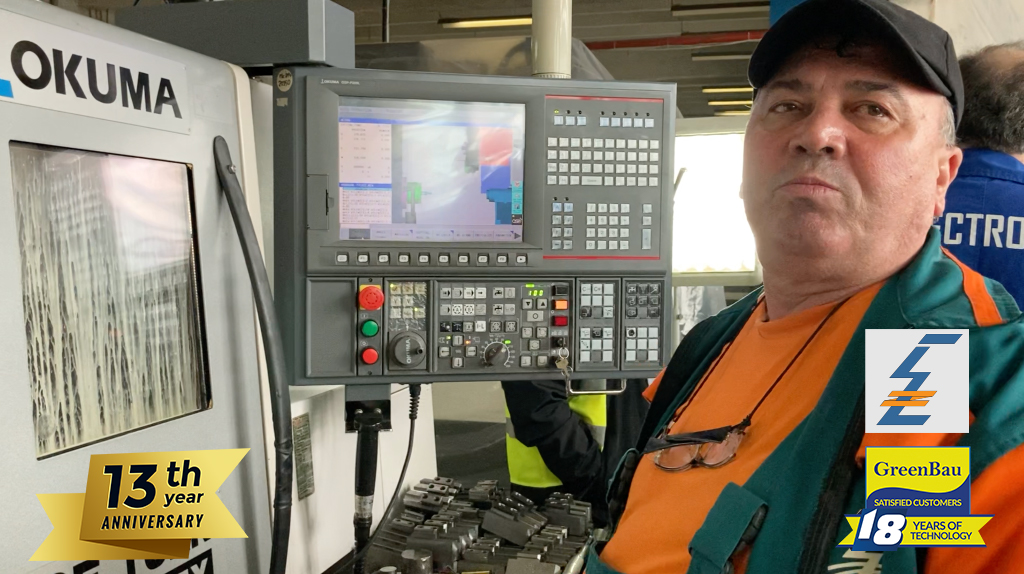 The machine is over 13 years old, in its parameters, it is a bit stained inside due to the emulsion, oils, but as a tool holder, tool, turret, turning on the X-axis are not operating problems.
I got started. Because I had never operated on such a machine before, I also participated in the training organized by GreenBau. It took me a while to get used to the OKUMA OSP numerical control.
A general rule: in order to be able to operate on such a machine, you must have basic notions, at least know the technological process of cutting. This means that if you know how to work on a classic lathe, you have assimilated some computer basics, and respect the classic technological process, it is no problem to put them into practice on an OKUMA CNC machine.
CLIENT VOICE: