TOOL LIFE MANAGEMENT FUNCTION
How to Avoid Tool-Related Production Interruptions
All Okuma lathes and milling cutters includes a tool life management function in the OSP P300 control. The program collects information about specific tools and determine exactly when they need to be changed. Then the machine continues to operate while the tool is automatically changed, eliminating any production interruptions, discarded parts or damaged tool holders.
This application has three tool management modes:
By the number of pieces performed;
After cutting time;
According to the degree of wear of the tool;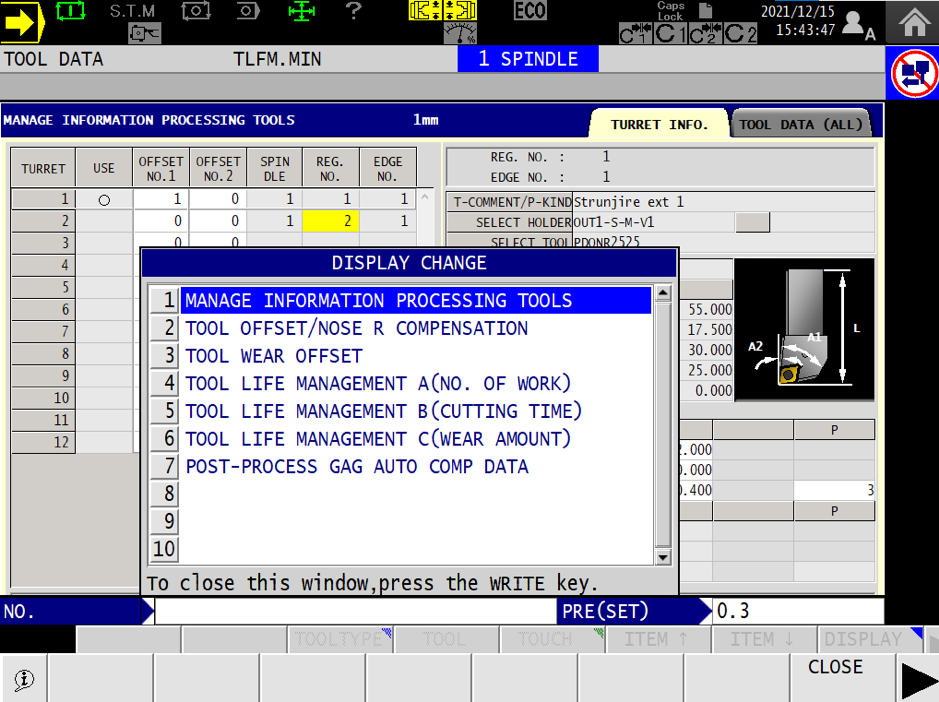 Automatic decision-making power
We can assign groups of tools for each operation. In these groups of tools, we can insert all the tools on the turret capable of performing a certain operation. When the main tool has reached the set working capacity, it is automatically replaced by the next tool available in the tool group.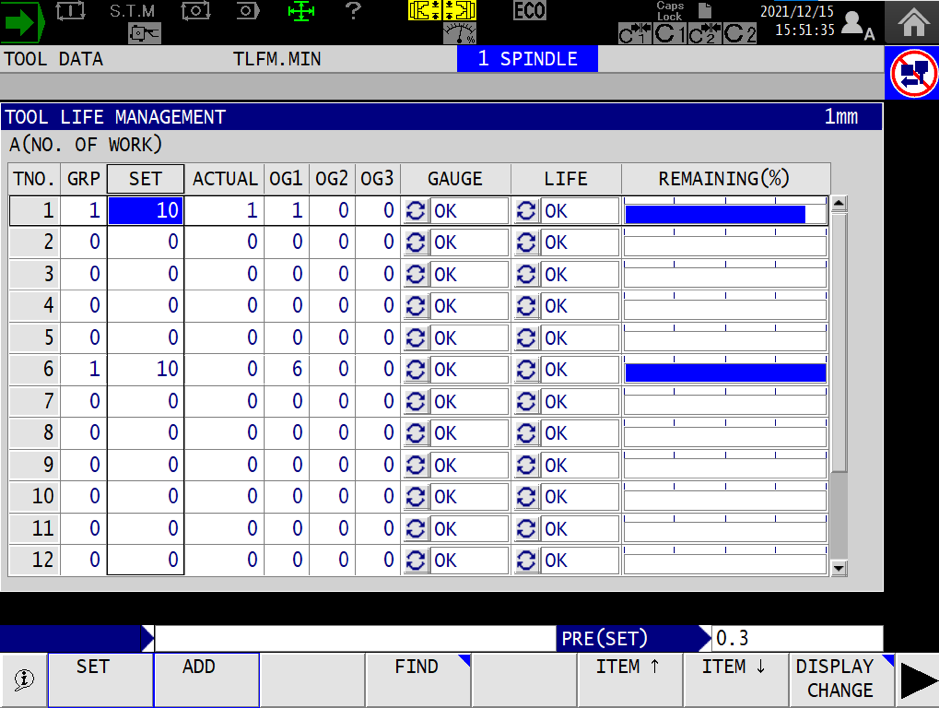 The tool taken out of production after it is renewed for operation is inserted as a spare tool by announcing the system – OK.
When all the tools in the tool group, which can perform a certain operation, are worn out, the machine stops in alarm and requests the replacement of the tools.
On machines with a local tool magazine and the replacement of the used tool can be done during the operation of the machine, thus the production efficiency increases significantly.
On machines with turrets and without tool storage, the efficiency increases moderately but solves the possibility of producing without tool change during production hours when there is no tool adjuster in the company.

Leave FEEDBACK