OKUMA Super Sale 2021 CNC Special Offer! 7% Discount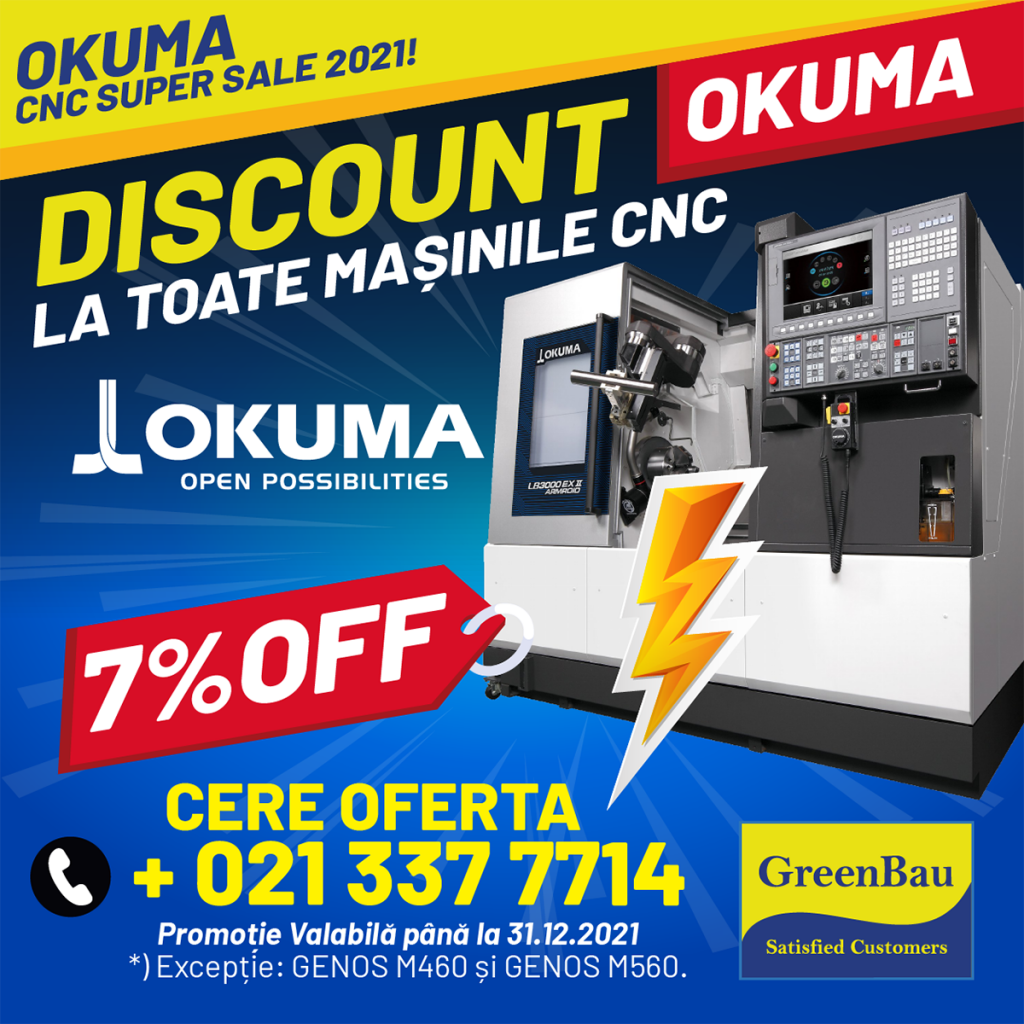 Special Offer CNC Okuma Discount 7%
Dear customers, We would like to inform you that we are extending the special offer: 7% discount on all * Okuma CNC machines until the end of the year, 31.12.2021.
(*Don't apply to models GENOS M460 și GENOS M560).
OKUMA, High-End CNC machine tools
Choosing a new CNC machine is difficult. Often, its purchase price is one of the decisive factors. But taking into account the initial cost is not enough to make an informed decision. The whole life cycle matters: only 15% of the total cost of a machine is its purchase, 85% is its operation. Lack of productivity due to machine downtime, maintenance, etc. will generate an additional and continuous cost. OKUMA machines are known for their minimum non-productive time, quick change of workpieces and tools, as well as the excellent quality of the machined surface.
5 years warranty for all OKUMA CNC machine models made in Japan
Please contact us for offers
or details about Okuma CNC machines
Email: greenbau@greenbau.ro
Tel (+40)21-337 77 14/(+40)21-337 77 76