OKUMA "Sludgeless Tank" enhances stable operations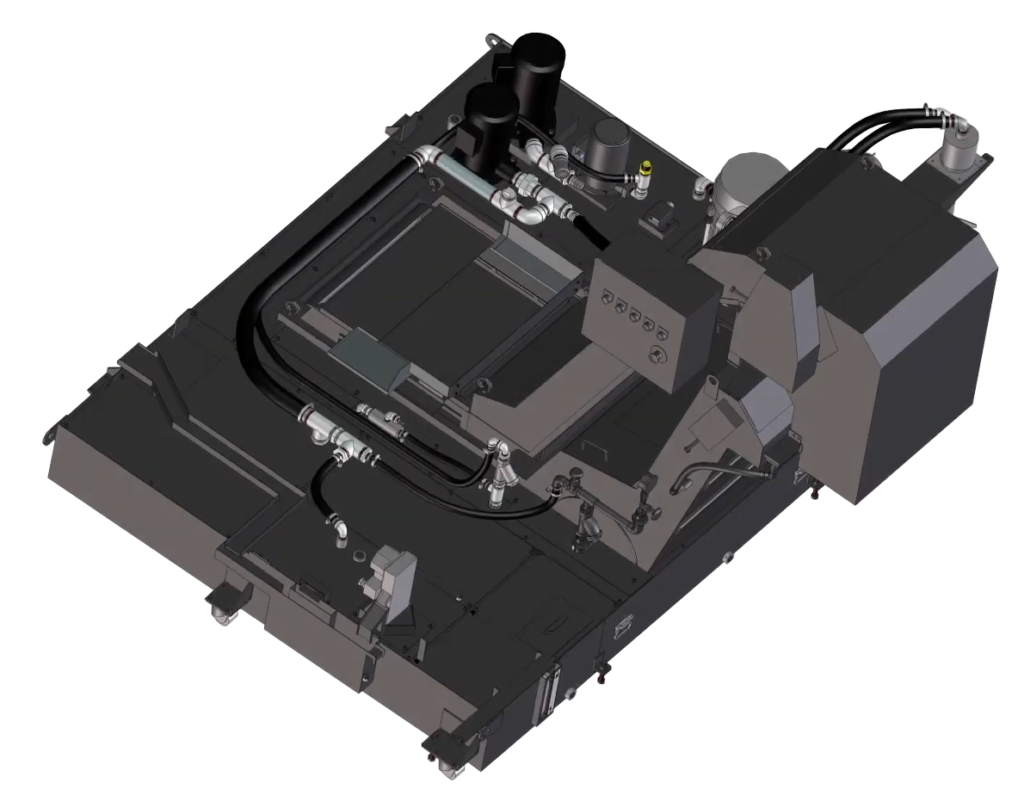 Suppresses sludge accumulation in the coolant tank. Dramatically reducing troublesome tank cleaning work
It is important to remove impurities (sludge) contained in the coolant for stable operation of the machine, and coolant tank cleaning is indispensable.
The Sludgeless Tank (recommended option) efficiently collects 99% of the amount of sludge and reduces coolant contaminants.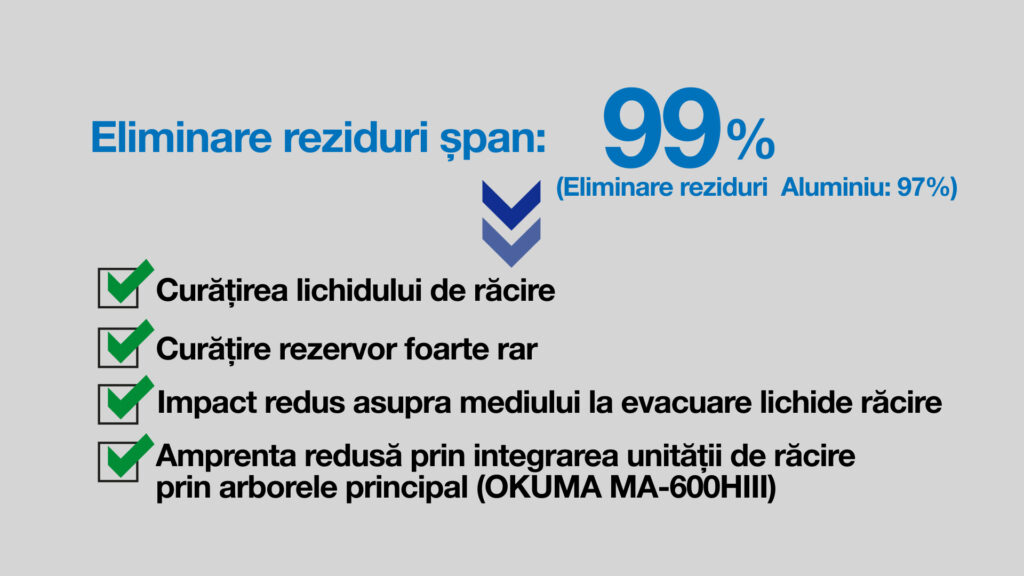 By suppressing sludge accumulation in the tank, the frequency of troublesome tank cleaning can also be drastically reduced, enabling stable operations over long runs.
Coolant sludge removal, less environmental impact when disposing coolant
No tank cleaning required for two years
(Okuma equipment actual data)
Unidirectional coolant flow in the Sludgeless Tank also suppresses coolant deterioration due to stagnation. Coolant replacement frequency is greatly reduced, and the environmental impact is less when coolant disposal amounts are also reduced.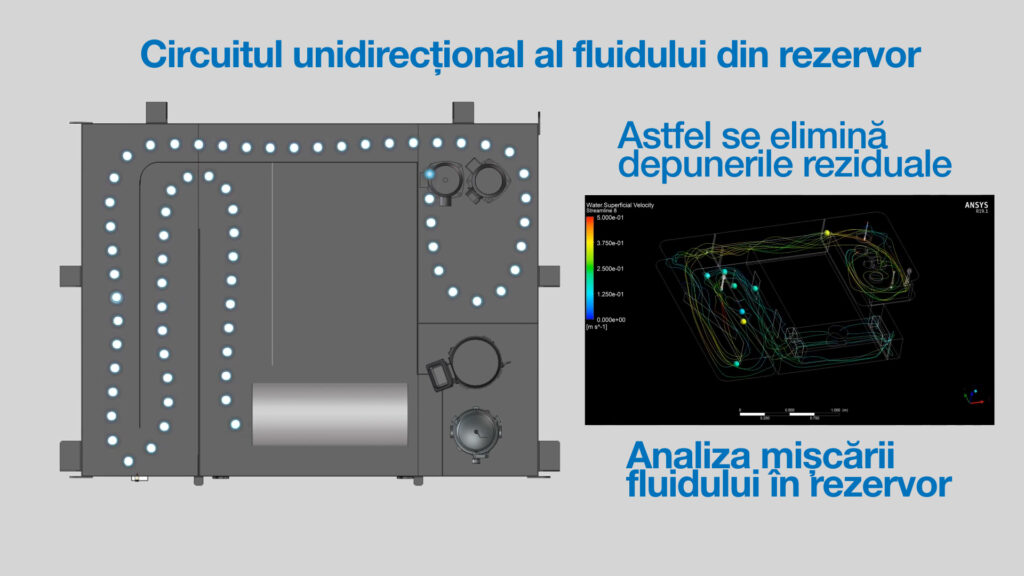 Keeping spindle tapers clean
The three filtration devices in the Sludgeless Tank and coolant suction inside the spindle reduce dirt on the spindle taper and lessen defective machining.

Note: Suction of coolant from the spindle also limits the outflow of coolant to the spindle taper when changing tools.
Compact—integrated with the through-spindle coolant tank
The thru-spindle coolant tank is integrated, and the coolant heater/cooler (option) can be mounted on the tank, saving space.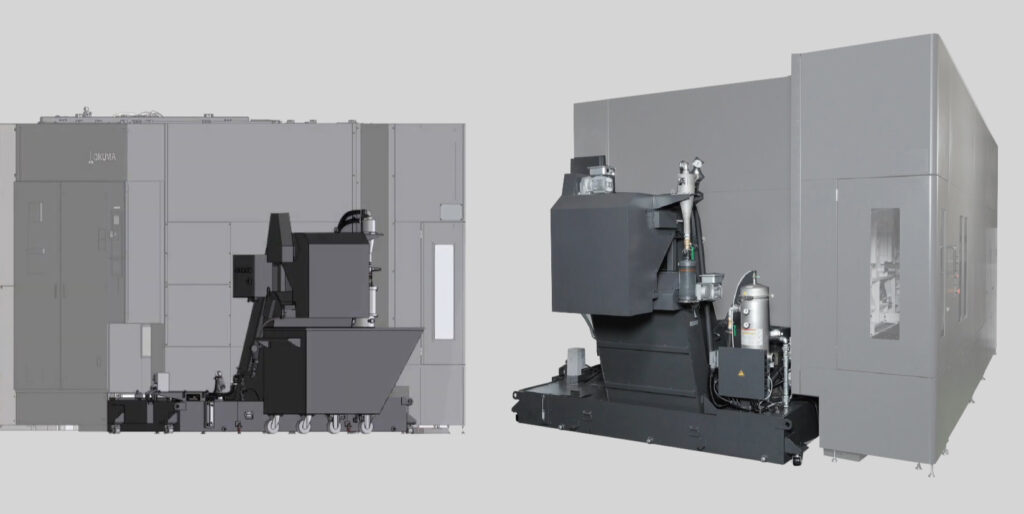 Coolant filtration system flow
The coolant filtration system flow with 3 steps of filtration:
Primary filtration – Drum filter for lift-up chip conveyor
Secondary filtration – Cyclone filter
Tertiary filtration – Bag filter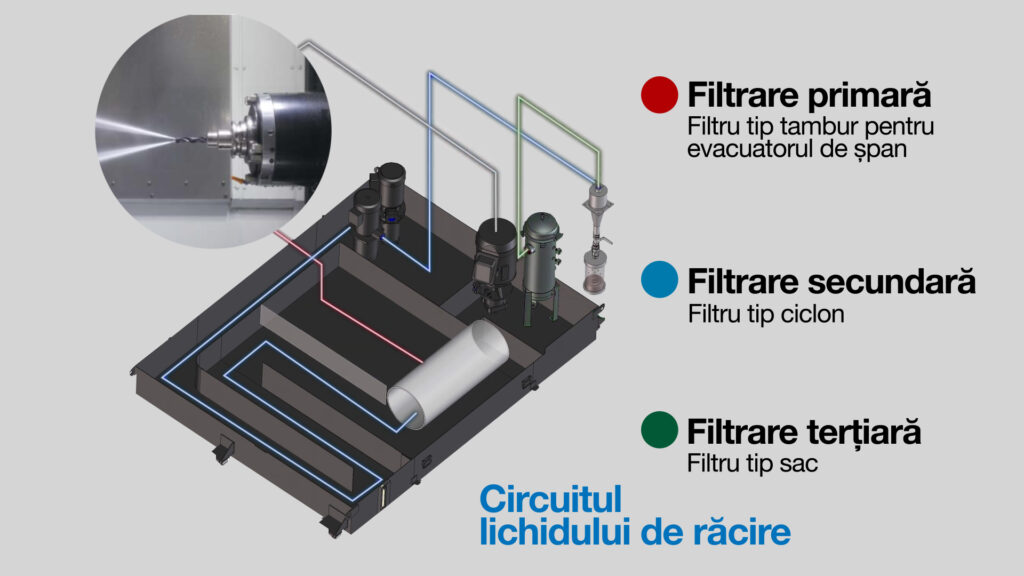 Primary filtration – Drum filter for lift-up chip conveyor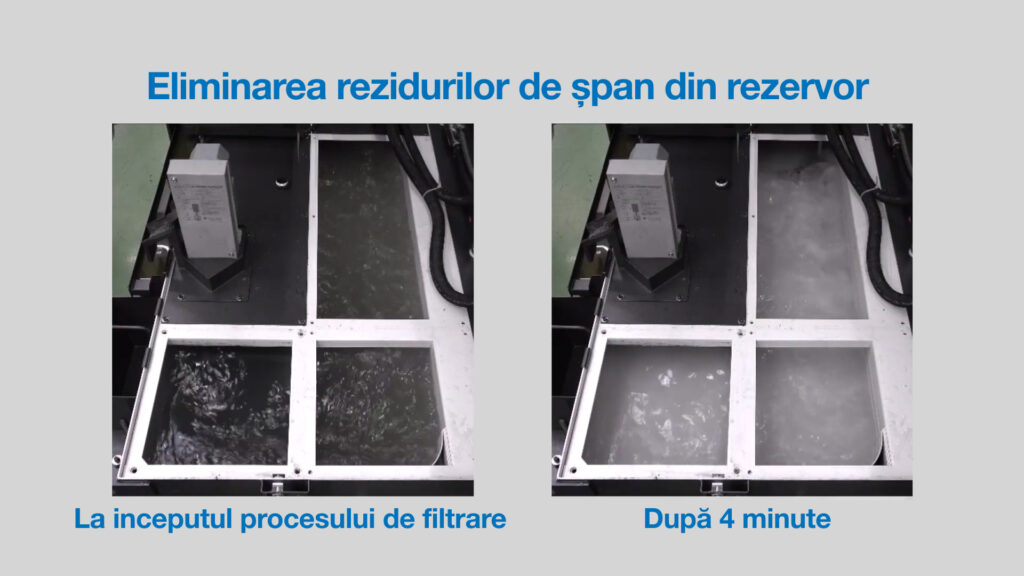 Secondary filtration – Cyclone filter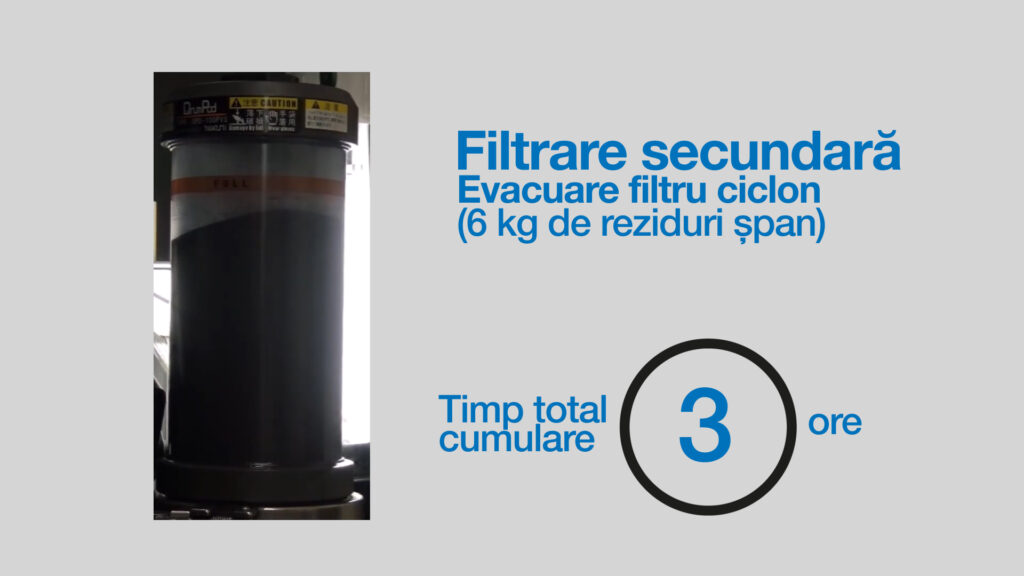 Tertiary filtration – Bag filter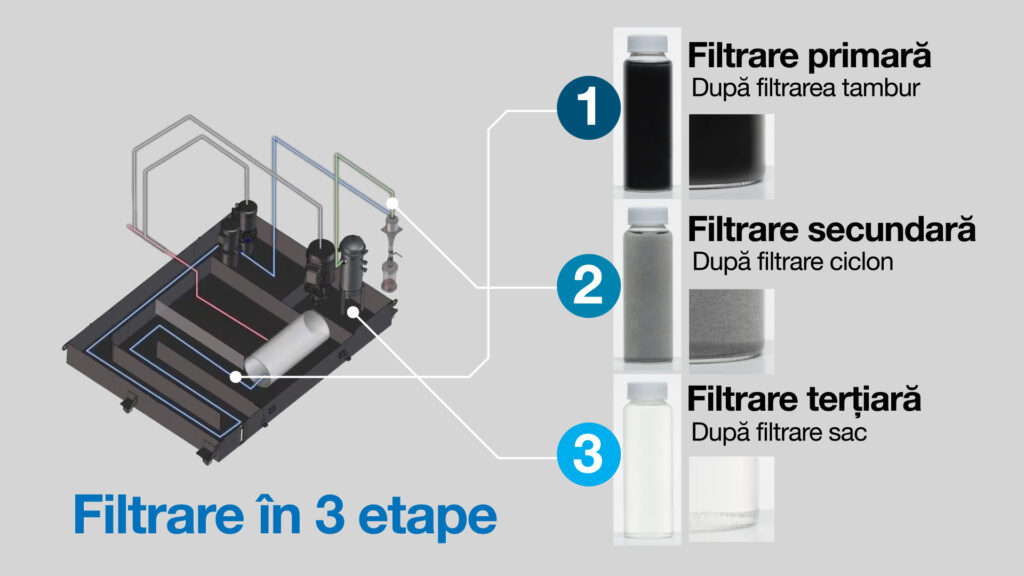 Reducing running Costs
Running costs after 10 years compared with cleaning frequency of the tank: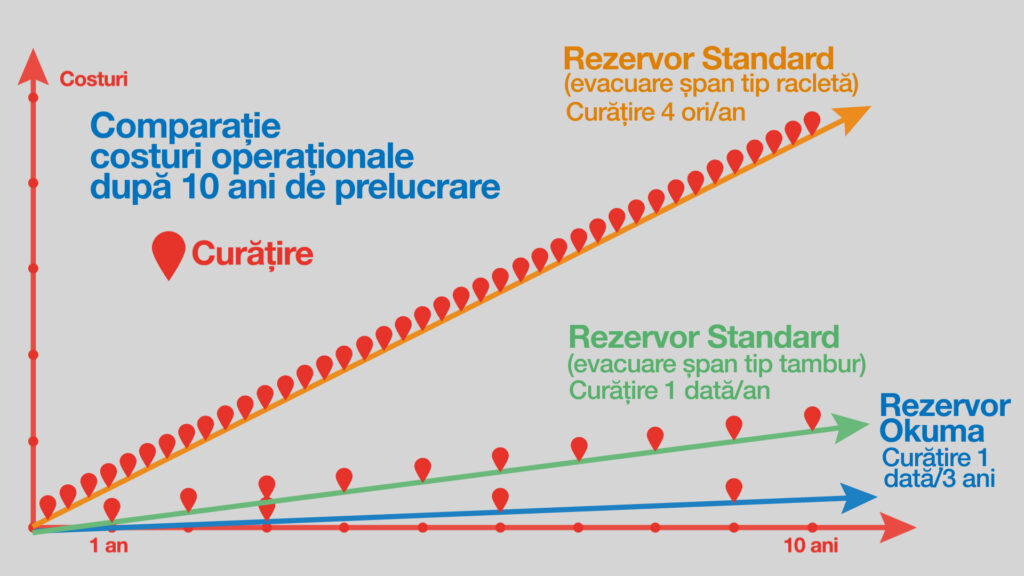 Leave FEEDBACK