Strung Swiss-Type CNC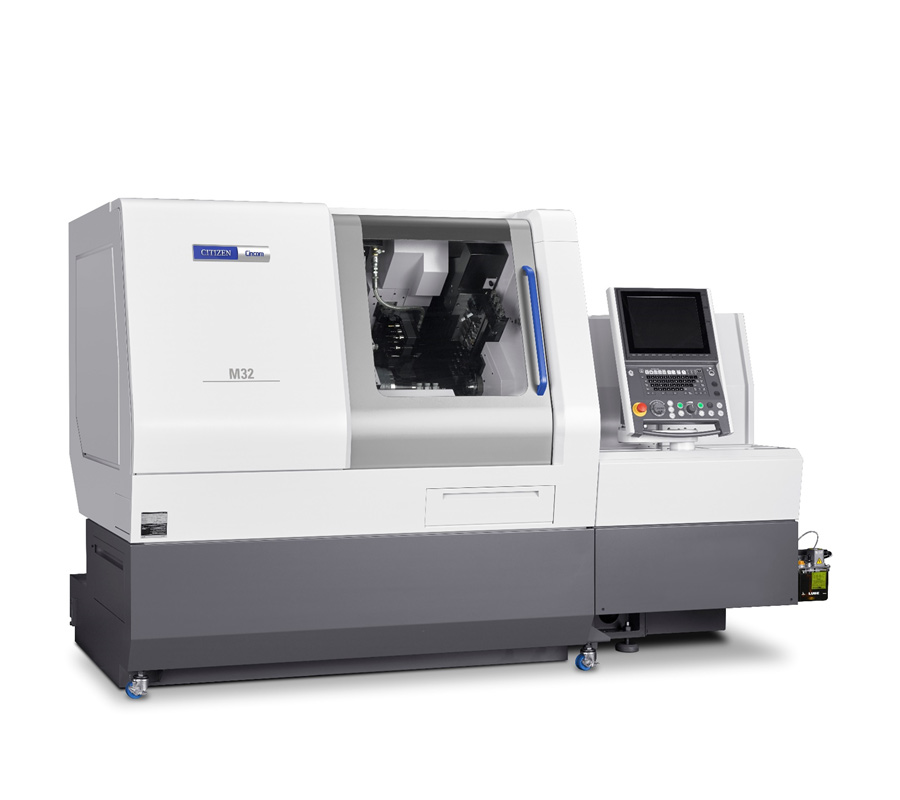 Ultimate Gang + Turret: The M32-VIII is reborn
With the adoption of newly designed covers to provide improved access, as well as a new HMI operating panel for the new NC unit, the touch panel provides improved operation and usability. Additionally, structural analysis was performed to achieve a highly rigid design that provides an optimal balance between strength and weight to greatly improve the rigidity required during the machining process. The turret tooling has been completely redesigned with a conversion to single-drive for rotary tools and increasing the power of rotary tools motor.
The gang tool post has been equipped with a type VIII B-axis (4+4) spindle for contouring by use of five-axis control. The back tool post has been equipped with adjustable-angle type VII and VIII spindles to enable complex machining in combination with the Y axis. Improved back machining allows a higher degree of freedom in choosing the machining process. A 5.5/7.5 kW high-output spindle motor has been adopted for front and back spindles. You can also switch between guide-bush and non-guide-bush and there is also an option for a 38-mm oversize specifications.
Seria M32 este disponibilă în 3 modele cu variate opțiuni.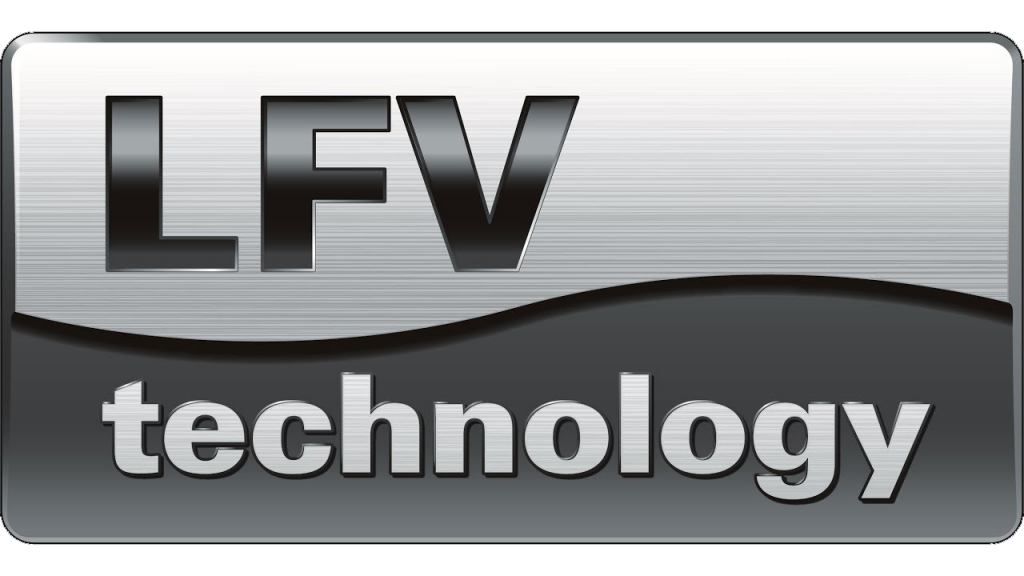 Video
Specificații Tehnice
Diametrul Max. strunjire [mm]
32mm / 38mm Opțional
Lungime Max. strunjire [mm]
320mm/universal
Viteza arbore principal [min-1]
12,000
Numărul de scule
36
Putere Motor (VAC) [kW]
arbore principal 5.5 / 7.5 kW
arbore scule 2.2 kW
arbore secundar 5.5 / 7.5 kW
Prelucrări opționale
–